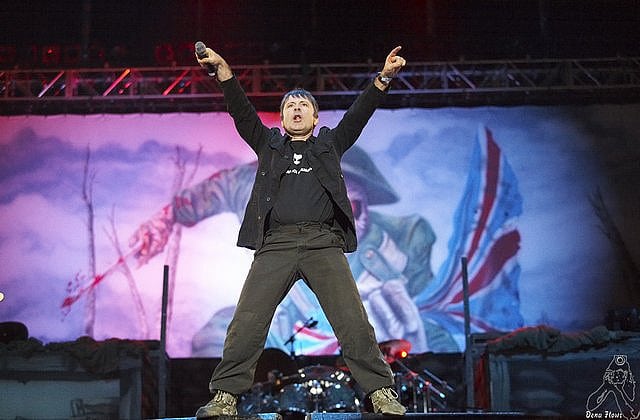 It appears that the making of Iron Maiden's new album Book of Souls wasn't affected by Bruce Dickinson's illness. Bassist Steve Harris stated that Dickinson didn't know he had cancer before they recorded the album.
Back in February Dickinson was diagnosed with a cancerous growth on the back of his tongue, but he was recently given the all clear. After extensive radiotherapy and chemotherapy he was found to be clear of any cancerous cells.
In a recent interview with Kerrang, Harris spoke about the process saying "there was no inkling of it [the cancer]" while the band made The Book Of Souls. "He'd finished all his vocal bits completely anyway and there were some other bits and pieces we were doing.
Harris stated that it had no affect on his performance "I mean, his singing, when you hear it… he's singing better than ever." The album was recorded in Paris and is the band's first ever double album. It is set to be out on September 4th and it will have a total of 11 tracks.
Iron Maiden's manager Rod Smallwood recently stated that the band won't be able to play any shows this year due to Bruce Dickinson's recovery. Dickinson and co will hopefully be back playing shows by 2016.
Photo Credit: Dena Flows