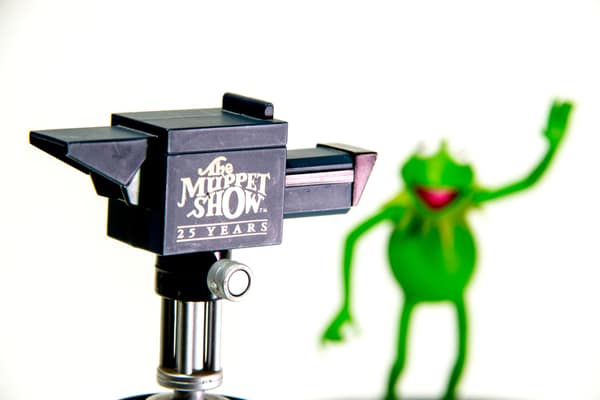 Last Friday, streaming service Disney+ released almost every episode of Jim Henson's, The Muppet Show to the joy of many fans. However, a new disclaimer has been added, warning of "negative depictions and/or mistreatment of people or cultures" throughout the series.
The streaming giant is reviewing its library and adding the disclaimer to content that includes "negative depictions or mistreatment of people or cultures part of our ongoing commitment to diversity and inclusion. Disney is committed to creating stories with inspirational and aspirational themes that reflect the rich diversity of the human experience around the globe".
18 episodes of The Muppets have been prefaced with the disclaimer stating, "These stereotypes were wrong then and are wrong now. Rather than remove this content, we want to acknowledge its harmful impact, learn from it and spark conversation to create a more inclusive future together."
Each episode received the disclaimer for different reasons, with one including Johnny Cash singing in front of the Confederate flag. The Confederacy was the group of southern states that fought to keep slavery during the US Civil War and the flag is seen as a symbol of racism by many.
The same disclaimer has been added to other 20th century content as part of its Stories Matter initiative, which was launched to improve representation in Disney content. The warning appears at the beginning of family favourites such as Lady and the Tramp, The Jungle Book, The Aristocats, Dumbo, and Peter Pan.
Rather than removing the content, Disney opted for the disclaimer because they "see an opportunity to spark conversation and open dialogue on history that affects us all". Disney also want to acknowledge that some communities "have been erased or forgotten altogether, and we're committed to giving voice to their stories as well".
Disney have brought together a group of experts from outside the company to advise it while it assesses content, and to ensure Disney accurately represents its global audiences. Although the company acknowledges that it cannot change the past, it wishes to "learn from it and move forward together to create a tomorrow that today can only dream of".
Several songs have also had to be edited out of episodes of The Muppet Show due to copyright and licensing issues. Others were completely cut, including one featuring Chris Langham. Langham was a writer on the show and served as a last-minute replacement for Richard Pryor.
The actor, who went on to star in Armando Iannucci's The Thick Of It, was sentenced to 10 months in prison in 2007, for downloading indecent videos of children from the internet. In another, from season three, Spike Milligan appears in a multitude of caricatured national costumes as part of a performance of It's a Small World After All, including as a Chinese person with overly exaggerated front teeth.
The introduction of the disclaimer comes after several months of revisionism around all films and TV programmes, which could be considered offensive by the standards of today. The re-assessment of old content was prompted by the Black Lives Matter protests last summer and has sparked debate around outdated programmes.
The BBC faced criticism from some of its viewers after it had emerged that the broadcaster has placed a disclaimer at the beginning of certain shows. Popular comedies such as Blackadder and The Fresh Prince of Bel-Air have been branded by the broadcaster as offensive for containing certain "discriminatory language".