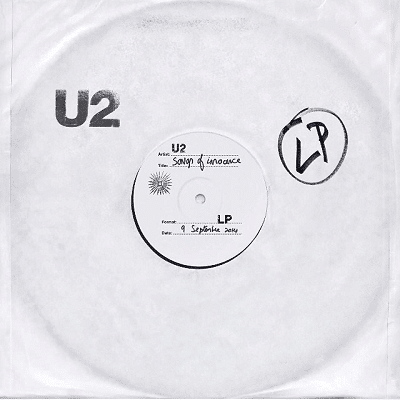 Livid Apple customers have been inundating Google and Apple's support forums with the question, "How do i remove U2's album?".
U2's thirteenth album Songs Of Innocence, was released for free last week to help promote the launch of Apple's iPhone 6 and iWatch.
The record is available to 500 million Apple subscribers and according to the Wall Street Journal, the deal netted the Irish band €77 million.
But many Apple users are not pleased with the free giveaway, claiming the company's decision to download the album to their devices, is an invasion of privacy. Other customers didn't care so much about privacy, they just complained about the fact that the album took up free space on their phone, while some asked the puzzling question, "Who are U2?"
For the past week, one of the most searched Google phrases has been "How to remove U2 album". In response to the complaints, Apple has launched a removal tool for all those moaners who have been struggling to delete Songs Of Innocence.
I wish all these tutorials on how to remove U2's new album from iTunes removed U2 from life instead.

— Maddox (@maddoxrules) September 16, 2014
Apple spokesman Adam Howorth told the BBC, "Some customers asked for the ability to delete 'Songs of Innocence' from their library, so we set up itunes.com/soi-remove to let them easily do so. Any customer that needs additional help should contact AppleCare."
It's a fairly embarrassing thing to happen to Apple and for the Irish lads, but i'm sure that €77 million will ease some of the pain. Bono seems to see the funny side of it though, he wrote: "For the people out there who have no interest in checking us out, look at it this way… the blood, sweat and tears of some Irish guys are in your junk folder."
"It's a gift from Apple. If someone doesn't like the gift, they should delete it," manager Guy Oseary told Mashable. "There are people who are going to be thrilled to get a gift. There are people who are not going to care to have this gift. We knew all of that going in… We just want to share it with as many people as possible. If you don't want it and you don't need it, delete it."
Digital music news reports that voluntary and involuntary downloads are all lumped together. Meanwhile, Apple makes the vague claim that the album has been "experienced" 33 million times.