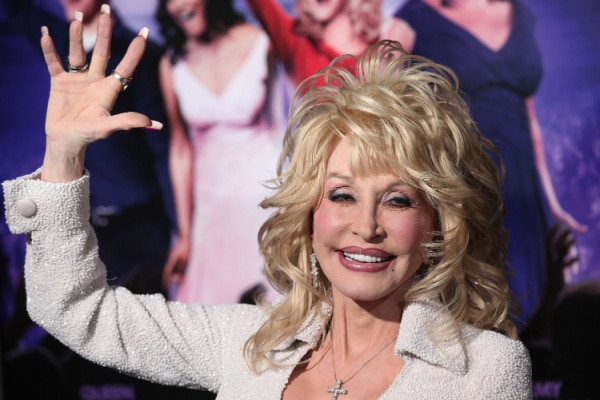 Dolly Parton has launched a new line in dog apparel and accessories, cleverly naming it 'Doggy Parton'.
The country singing star has always been a keen pet enthusiast, revealing that her love for dogs has spanned 6 decades, ever since the release of her first record 'Puppy Love'. 
This new line will include dresses, shirts, squeaky toys, and even a blonde wig inspired by Parton. A portion of the profits will also go towards Willa B Farms, an organisation which provides a home for displaced animals.
Dolly Parton released this statement.
"'Puppy Love" was my very first record and 6 decades later, my love for pets is stronger than ever. This inspired me to start my own line of Doggy Parton apparel, accessories, toys and more with a little 'Dolly' flair", she said.
"Part of the proceeds will support Willa B Farms, a rescue where animals in need find never-ending love. Don't we all need that?'". 
Available on Parton's official website, the products are to become available on Amazon and other retailers in the future.
Special Dolly Parton Cover Goes Viral
Earlier this Summer, Dolly Parton also released a special cover of Stairway To Heaven, which has gone viral.
This came following the singer's U turn regarding her inclusion in the Rock and Roll Hall of Fame.
Having intially ruled herself out of the running, Parton subsequently stated that she was delighted at her inclusion.
"I am honoured and humbled by the fact that I have been inducted into the Rock & Roll Hall of Fame", Parton said. "Of course I will accept it gracefully". 
"It was just always my belief – and I think millions of other people out there too – always thought the Rock & Roll Hall of Fame was just set up for the greatest people in the rock 'n' roll business", she added.
"I just didn't feel like I really measured up to that and I don't want to take anything away from the people that have worked so hard," she added. "I found out later that it's far more than that, obviously… I'm very honored and humbled by [the induction], and so I'll try to live up to it". 
More on this from Nova here.