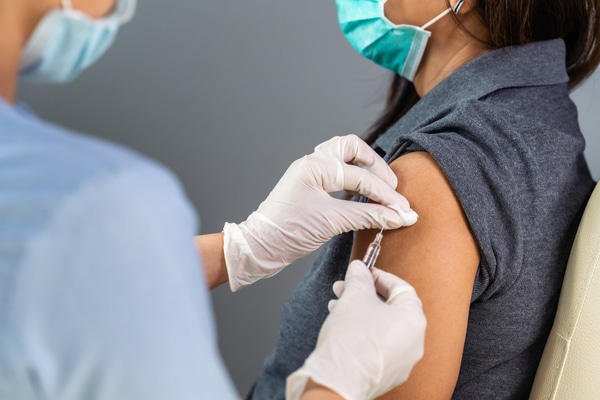 HSE documents have revealed that drive-through vaccination centres could be incorperated into the mass rollout of jabs.
"Put your arm out and get your vaccine"
Dr Graham Fry founder and lead consultant of the Tropical Medicine Bureau is in favour of such centres.
"We need drive-through clinics where you drive up in your car, put down the window, put your arm out and get your vaccine", he said.
He also added, "You then wait 15 to 20 minutes and off you go. It makes much more sense and is much quicker".
"repurposing"
The Covid-19 Immunisation Programme Implementation Team highlighted the possibility of "repurposing" drive through vaccine services. This team is led by the HSE. Thier role is to inform the vaccine taskforce.
It had been also noted at a January workshop that "drive-through facilities have been successfully used in the past for immunisation against other diseases and for testing during the Covid-19 pandemic".
The team also stated, "repurposing Covid-19 drive-through testing centres for mass vaccination" stated that drive-through testing centres "have proven operationally superior to traditional clinic models for expanding testing capacity in a short period of time".
They also added, "with advanced planning, they could evolve into include vaccination efforts that leverage existing infrastructure, reduce resource use, improve efficiency, and address barriers to care to better respond to the pandemic".
Testing centres are still operating. Although Croke Park, Aviva Stadium and Pairc Uí Cuíomh have been stood down. One of the best examples of countries who have used vaccine drive in centres has been Israel. They have 55% of their population fully vaccinated.
Others include the UK and the US. 57% of UK adults have received their first dose, while one in three US adults have received their first jab.
The success of the drive in centres in places like Israel, United Arab Emirates and Bahrain were also highlighted by the HSE workshop.
Taoiseach Micheál Martin was thrilled about the extra 550,000 Pfizer jabs coming into Ireland over the next few months. He said this also keeps the target of giving a first vaccine dose to 80% of adults in Ireland by June "on track".
Táiniste Leo Varadkar also said that hairdressers can reopen in May.
More on those stories here.