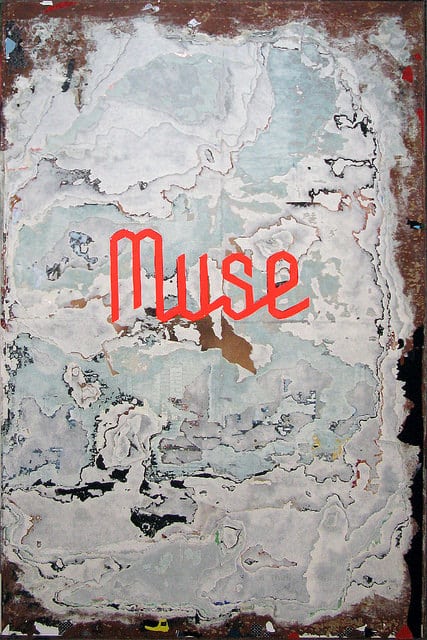 To tie in with their latest album Drones, Muse hopes to use flying objects during their live performances.
Speaking in a new interview with Alt 98.7, Matt Bellamy and Dominic Howard talk about the band's seventh studio album Drones. Bellamy explains that a huge amount of thought went into the title and the subject matter; "It's basically I'm interested in what drones represent from a technological point of view, it's a point in time where these machines are starting to emerge. It's the kind of thing when we grew up we watched things like Terminator 2 and you'd see these kind of things happening in the future but we're kind of there now, so I thought it was an interesting topic to sing about and talk about – what it means, what it means for humans' involvement, humans' emotions being taken out of the equation in things like warfare and so on, so I just thought it would be an interesting topic to tackle, but you don't need to know that to enjoy the album – there's a bunch of cool riffs on there."
The album follows a vague narrative that Bellamy describes as "A protagonist who goes through this journey of losing everything and sort of feeling like being brainwashed, being drawn into the military and becoming a person who feels like they've lost their soul, then eventually coming back and rediscovering it and fighting back against the systems that oppressed them – that journey takes place across the first eight songs of the album and then the ending of the album is a separate epilogue of sorts."
Muse who have always been fans of technology in their shows hope they can incorporate drones into their live performances saying that "Drones are obviously an interesting thing to try to bring into the live show so we're going to try do that. There's going to be some difficulty with red tape of health and safety about flying things over, but the general thing idea is that as the tour starts that we'll be using flying objects."
Many exciting things are expected from the album which is due to be released on June 8th.
Photo Cred: Poster Boy