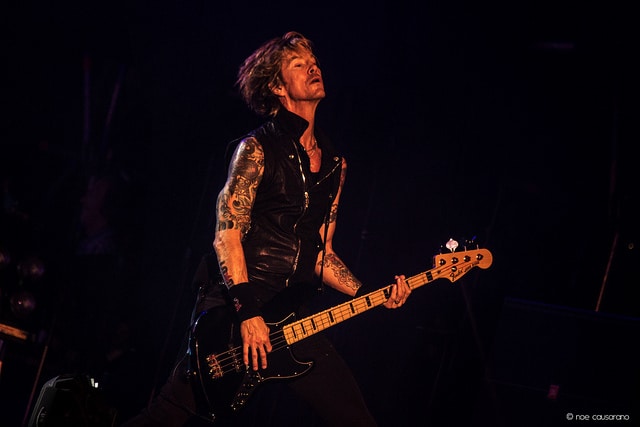 Duff McKagan recently spoke about how to keep inter-band harmony while on tour. McKagan also gave his best tour tips when on the road and how to keep from irritating each other.
McKagan who has been on numerous tours with Guns N' Roses ,Velvet Revolver and Loaded, spoke to Rolling Stone about life on the road. McKagan suggested taking off your shoes while in line at customs to make the process as stress free as possible.
The former Guns N' Roses also suggested getting to know a bit about the place your going and had a story about his time on tour with Loaded "Our drummer Barrett Martin is an actual professor. So he'll know about everything we're going by, like, 'That castle there.. something something."
McKagan also suggested having a few back up stories, describing being on tour in Germany, where he got sick of hearing the German word for a motorway exit – Ausfahrt. "You can laugh at the first six or seven Ausfahrt signs, but there is going to be an Ausfahrt sign every exit. You can only do it for so long." Also he gave advice about sharing a toilet with someone "Either get permission to poo in the room before you go to sleep or keep the door closed or just go down to the lobby".
McKagan recently published his second book titled How To Be A Man (And Other Illusions) as well as the complimentary EP How To Be A Man. The book detail his experiences down through the years of being on the road. You watch the full interview down below.
Photo Credit: Noe Causarano