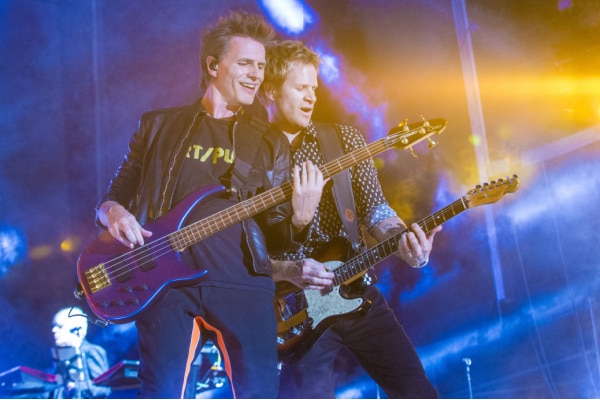 Would you like to listen to the article instead of reading it?
Duran Duran will release their latest album 'Danse Macabre' in October.
The album which arrives on October 27, includes an update of the rare B sides and their fan favourite 'Secret Oktober', among its 13 tracks.
Duran Duran had previously confirmed that this new album would also see them reunite with former guitarist Andy Taylor.
Taylor had played with the band on and off between 1980 and 2001.
New Duran Duran Album To Offer Insight Into "the darker side into our inspirations"
On this new album, keyboardist Nick Rhodes had this to say in a press release.
"The idea was born out of a show we played in Las Vegas on Oct. 31, 2022", he said. "We had decided to seize the moment to create a unique, special event … the temptation of using glorious gothic visuals set to a dark soundtrack of horror and humor was simply irresistible".

Drummer Roger Taylor also added, "I hope you take a journey with us through the darker side of our inspirations into where we're at in 2023".
"Maybe you'll leave with a deeper understanding of how Duran Duran got to this moment in time".
Check it out below.
As mentioned, the album is to feature former guitarist Andy Taylor, who has been battling stage four prostate cancer in recent times.
Earlier this month, Taylor also credited a new drug which has increased his life expectancy by five years. More on this here.