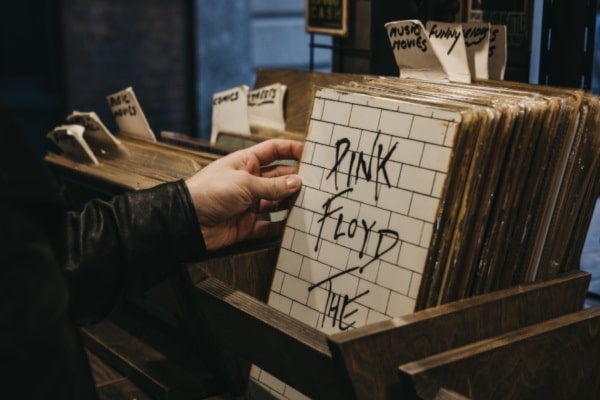 Would you like to listen to the article instead of reading it?
Pink Floyd are to release a newly remastered version of their album 'Dark Side Of The Moon'.
Arriving on October 13 via PinkFloyd/Warner Music, this release will also mark the first time that the remaster will be available on its own, having originally formed part of the album's 50th Anniversary box set ,which arrived in March.
The Blu-ray version also features the Dolby Atmos, and a 5.1 Surround Mix, and a remastered stereo version.
Commemorative postcards, a 24 page booklet, and stickers are also included with this remastered release.
You can pre order it for yourselves here.
Pink Floyd Handling The Competition
The upcoming release of this album from Pink Floyd, comes amid an ongoing competition, which invites animators to create new music videos of songs from 'Dark Side Of The Moon'.
These videos will aim to offer a "a fresh visual interpretation" of songs from this iconic Pink Floyd album.
The animators will also be able to chat with Pink Floyd's creative director Aubrey 'Po' Powell, about their work and the creative process. Powell was also one half of the Hipgnosis design studio, who created this original album cover.
This conversation between Powell and animators who have entered this competition, will take place via YouTube on September 6 and 5pm UK time.
The upcoming release of Pink Floyd's remastered version of 'Dark Side Of The Moon', comes as former bandmate Roger Waters is set to release his own version of the album.
Waters has already stated on record that this album does not include any contributions from any Pink Floyd bandmate.
More on this here.