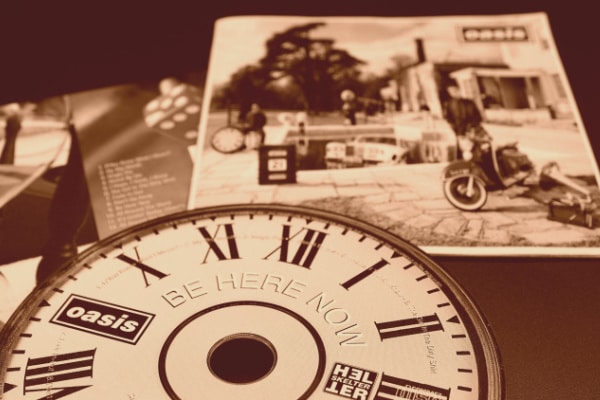 Would you like to listen to the article instead of reading it?
Former Oasis drummer Tony McCarroll has shared a positive update following his recent health scare.
McCarroll who was part of the band when they formed in 1991, was rushed to hospital last week having suffered a heart attack.
McCarroll had also taken to Twitter, "Hi All. Wanted to let you know I was admitted to hospital on Thursday after suffering a heart attack on Wednesday night".
He also paid tribute to the NHS staff, "I'm not quite out of the woods as yet but just want to give a massive big up to our NHS We are more than fortunate to have such a service! Thank you!! X".
"All good"
Since then, McCarroll also tweeted yesterday (Agust 31) that he was "all good" after reporting a positive bill of health.
"Stent fitted. All good!", the drummer also tweeted. "Thanks for all (your) amazing support over the last few days. Who wants a race?".
McCarroll's former Oasis bandmate Liam Gallagher sent a supportive tweet, "Tony it's LG hope your ok stay cool sending you love".
After seeing this tweet, McCarroll also responded "Cheers dude! Gonna be ok hopefully! Thanks for getting in touch! Big love!".
Having been part of the orginal Oasis line up with Liam Gallagher and Paul "Bonehead" Arthurs, McCarroll also featured on the band's first two albums "Definitely Maybe" and 1995's "What's The Story (Morning Glory)", as did Liam's brother Noel.
On the other hand, Liam Gallagher also recently said that he is working on two new solo albums at the same time.
"I've got two albums on the go", he said. "I've got like one that's a bit mad and one that's a bit more like kind of whatever normal is, a bit more classic. So, we're just going to wait and see which one we should put out, you know what I mean?".
The singer also recently paid tribute to former Rolling Stones drummer Charlie Watts during his live gig at the Reading and Leeds festival over the weekend. Find out what he said here.