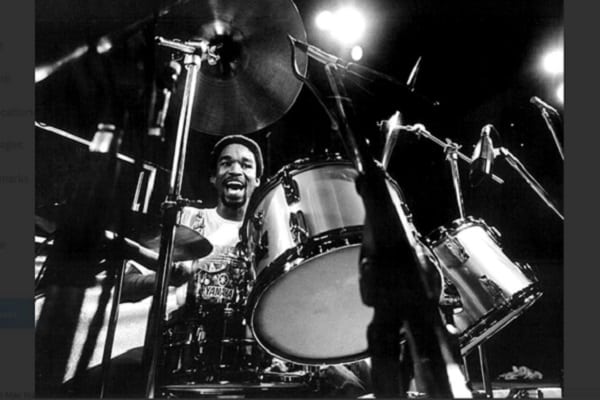 Earth, Wind & Fire drummer Fred White has passed away aged 67.
White who was born Frederick Eugene Adams, joined Earth Wind & Fire alongside Donny Hathaway and brothers Verdine and Maurice White in 1974.
The band went on to achieve chart success with hits such as 'Shining Star' and 'September'.
Along with Earth, Wind & Fire, White also went on to drum for several artists including Ramsey Lewis and The Emotions.
"live in our hearts forever"
Paying tribute to his bandmate, Verdine White penned this emotional statement via social media.
"Dearest Family Friends and Fans….. Our family is saddened today with the loss of an amazing and talented family member, our beloved brother Frederick Eugene 'Freddie' White", he wrote.
"He joins our brothers Maurice, Monte and Ronald in heaven and is now drumming with the angels! Child protégé, member of the EWF ORIGINAL 9, with gold records at the young age of 16 years old! He was brother number 4 in the family lineup".
"But more than that at home and beyond he was the wonderful bro that was always entertaining and delightfully mischievous! And we could always count on him to make a seemingly bad situation more light hearted!", he continued.
"He will live in our hearts forever, rest in power beloved Freddie!! We thank you all for your love, blessings and support at this time. Soar high baby bro, we love you to the shining [stars] and back!". 
Check out this post in full here.
Earth Wind & Fire Honour Andrew Woolfolk
Last April, Earth Wind & Fire also mourned the death of their saxophonist Andrew Woolfolk, who passed away aged 72.
Woolfolk had joined the band in 1972, two years before Fred White's arrival. He remained with them until his departure in 1985, before returning in 1987 until 1993.
Woolfolk also performed for artists such as Phil Collins, Deniece Williams and Level 42. More on this from Nova here.