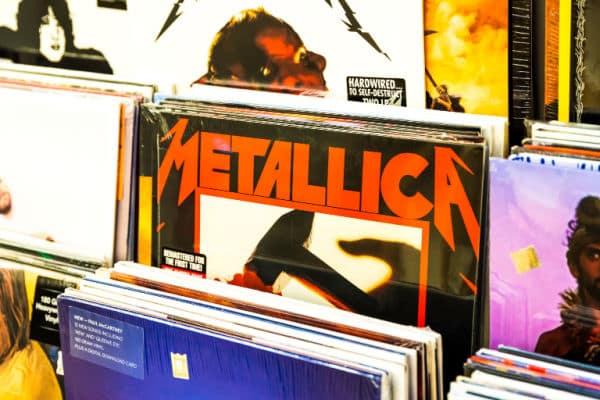 With a Happy New Beer from my Music Newsdesk, let's have a quick look at albums we can expect between now and springtime.
Working backwards from late April, Smashing Pumpkins will release Atum, named after an ancient Egyptian deity; and Metallica's 72 Seasons will land halfway through April.
March is a bit barren but Lana Del Rey is always worth a listen, and with a title like Did You Know That There's a Tunnel Under Ocean Blvd?, it would have to be worth a look wouldn't it? That's out on the 10th of March and by the way, yes. There really is an abandoned tunnel underneath East Ocean Boulevard in LA.
Towards the end of next month we can expect Cracker Island from Gorillaz and, if you're a lover of classic Delta blues, you'll want to pick up the expanded version (whatever that means) of Burnin' by John Lee Hooker.
Paramore will release their ninth album (ten if you count the boxed set) called This Is Why on the 10th of next month but this month starts the year on a seriously high note. [GO-HighNote] Right at the end we get the 25th Anniversary Edition of Green Day's Nimrod. On the same day, the 27th, Bob Dylan's Fragments – Time Out of Mind Sessions and the Bootleg Series, Vol. 17 (Deluxe Edition) all in one hit.
A week before that the brilliant John Cale, co-founder of Lou Reed's Velvet Underground will grant us Mercy…the name of the album; and here's one I personally cannot wait for…and we won't have long to wait because it will be released into the wild this Friday. The roadworn but seemingly bombproof Iggy Pop has one coming called Every Loser.
New releases on the way between now and Springtime. Sounds like a good year.