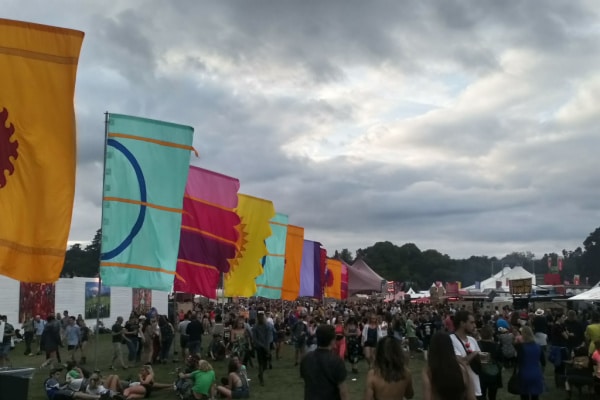 Would you like to listen to the article instead of reading it?
Thanks to the Three City Stages, eight aspiring Irish musicians will take to the stage at this year's Electric Picnic Festival for a special collaborative performance.
This special ensemble of musicians was selected by Irish music industry professionals, who selected these musicians based on their exploits at a city stage, as well as researching them on their own progress.
Making its debut at Stradbally this year, The Three City Stages has been touring Ireland, providing musicians with career breaking opportunities nationwide.
This special performance coming to Electric Picnic will comprise of Korey Power, Leah Moran, Arthur Valentine, Kestine, Lillian Pinheiro, Salamay, 2Time Charlie, and Bukky, taking place today.
City Stages is committed to the All For Music initiative, which supports new and exciting musical talent, by giving them opportunities to perform live at big arenas across Ireland.
As they sponsor the 3Arena, 3Olympia and Electric Picnic, they are in poll position to do just that.
"fantastic to see"
Along with Electric Picnic, Three City Stages will be touring Ireland, providing opportunities for young musicians. Applications can be found here.
Such opportunities include young Kildare songwriter Tia Burke being selected by Self Esteem at her sold out 3Olympia Theatre back in February.
Speaking on the recent announcement regarding Three City Stages coming to Electric Picnic, Marketing Director UK & ROI, Aislinn O'Connor had this to say.
"The City Stages platform has been a huge success to date,. At Three, we are so invested in live music it is fantastic to see City Stages discover and provide an elevated platform to some incredible new artists", she said.
"We are very excited about bringing these acts together at Electric Picnic and cannot wait for music fans to be a part of a unique performance and surely one of the highlights of the festival weekend".
City Stages ambassador Tracy Clifford also added, "I have had the pleasure of watching these acts perform around the country on Three's City Stages so to see them get their opportunity to play at EP is very exciting. They all bring a different dynamic and diverse range of musical talent to their live shows so to see them as a collective will be very special".
The Three Charge and Chill will also return this year, proving amazing stadium views and treats for Three+ customers.
Tickets for this year's Electric Picnic sold out last December.