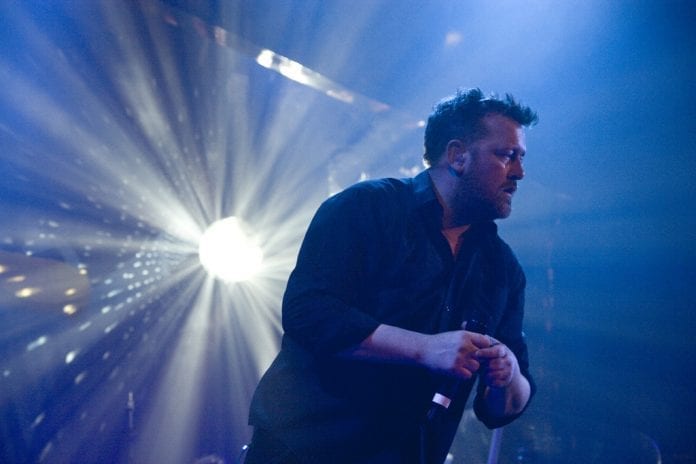 Elbow's seventh studio album Little Fictions is currently number one in the album charts. The follow up to 2014's The Take Off And Landing Of Everything, is the second number one album for the British four piece.
Frontman Guy Garvey recently opened up to OfficialCharts.com about their success: "You always hope that you're going to go up the charts. We've been in the Top 10 six times which is not bad but to be Number 1 is great!"
He also spoke about the pride he feels in sharing his success with the people around him, "The lovely thing about it is that people outside of music understand it. This is the best part about it for us. It makes our parents proud."
The English rock band have played together since 1990 but only adopted the name Elbow in 1997; having originally been known as Mr Soft. In 2009, Guy, Craig, Pete and Mark won the Brit award for Best British Group. Five of Elbow's studio albums have charted in the UK's Top 10 since the release of their first LP in 2001. Their last studio album, 2014's The Take Off And Landing Of Everything, topped Irish charts at number one.
Ahead of Little Fiction's release, Hot Press magazine asked Garvey whether they felt the pressure of expectation following their previous chart topping album, Garvey replied, "It does get a lot easier. I don't know, there's a confidence by album seven, and also having a little break from the boys… because we had time off from Elbow, where I did my solo thing, and Craig produced a Steve Mason record, and Mark formed The Plumedores. We had a bit of time off so we were really, really happy to see each other."
Elbow will play  Live at the Marquee in Cork this summer,  June 21.
Tickets are, available from www.ticketmaster.ie and at Ticketmaster outlets nationwide.
Picture Credit: Alterna2