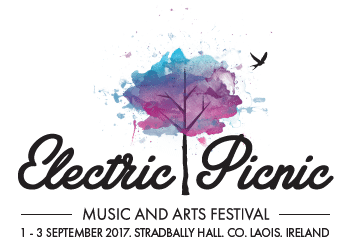 In what is feeling like a horrible case of deja-vu, the Electric Picnic tickets are on resale sites and surprise surprise the costs are hiking up. Electric Picnic tickets sold out rapidly yesterday and is now almost the norm, they were popping up on resale sites.
The tickets are in many cases going up double the cost of the original face value.
The xx, Duran Duran, Chaka Khan and A Tribe Called Quest are among the main headliners at this year's Electric Picnic festival which is hosted in Stradbally in Co. Laois.
Among the other main acts on the bill are Interpol, Run the Jewels, London Grammar, Madness and Father John Misty.
The issue of hiked up tickets has been a continuing problem that just doesn't seem to be letting up.  Hundreds of NOVA listeners contacted the station when they were left fuming after thousands of U2 tickets turned up on resale websites within seconds of Croke Park selling out. Some selling for as much as €1,000.
On Facebook Q&A Bono addressed the issue, saying they are against ticket touting but there's nothing they can really do about it.
"I think it's important for people to understand we do not profit from secondary ticket sales. We're working on it, it's really difficult", he continued, "Our fans know we are against this, but this is not something that we have any influence on. It's really tricky, that's all I can say on it."
Ticketmaster, which also runs the re-sale site Seatwave, has defended its handling of the sale saying the Seatwave prices are not set by the company but by the person who is selling the tickets on.
"The thing about Seatwave is that it is a safe and secure market so tickets would be genuine. The ticket prices are set by the seller, which in this instance is not Ticketmaster, but that price may not necessarily be secured by the seller."
"Ticketmaster is just facilitating the sale."
NOVA has worked with TD Noel Rock to get a bill through the Houses in order to tackle the problem of ticket resales.