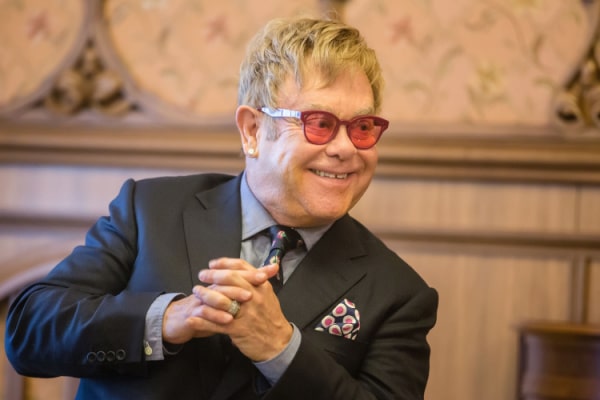 Elton John has revealed that he is quitting Twitter, with the singer citing the platform's "misinformation to flourish unchecked", as his reasons for departing the site.
"All my life I've tried to use music to bring people together. Yet it saddens me to see how misinformation is now being used to divide our world", the singer revealed in a statement.
"I've decided to no longer use Twitter, given their recent change in policy which will allow misinformation to flourish unchecked", he also wrote.
Elton John has als become the latest celebrity to quit Twitter, with actor Jack White, Jim Carrey, and Trent Reznor all departing the site.
Following Elon Musk's purchase of Twitter in October, there has been a noticeable increase in the number of hate speeches reported on the social media platform, with Trent Reznor also branding Musk "an embarrassment".
Elton John To Headline Glastonbury 
Elton John is in the midst of his last ever live tour, had already confirmed that he will headline Glastonbury 2023.
In a statement, he also confirmed that he "couldn't be more excited to be headlining the Pyramid stage".
He continued, "As the end of my Farewell Yellow Brick Road tour comes into view, there is no more fitting way to say goodbye to my British fans," he added. "They have been beyond brilliant, and have supported me through all the highs and lows of my career … I can't wait to embrace the spirit of the greatest festival in the world". 
"Every week I speak to new artists on my radio show and Glastonbury is often cited as a pivotal moment in launching their careers – the festival's genuine, enthusiastic support for the best emerging talent is something I've long admired", he also added. "Thank you for having me Emily Eavis for my final UK show – it's going to be emotional". 
You can also check out more on this report from Nova here.