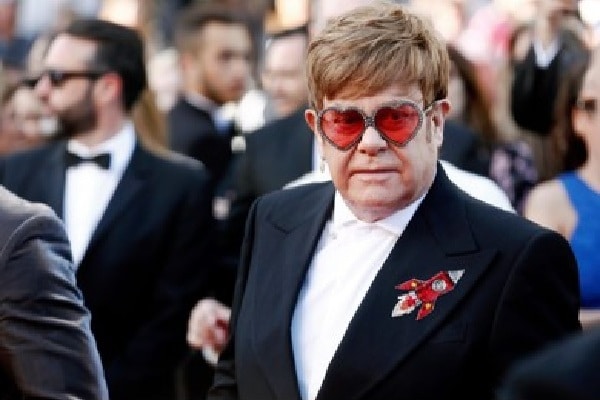 Would you like to listen to the article instead of reading it?
While he is in better place now as he looks set to sign off on his touring career at Glastonbury this weekend, it is story from the early days of Elton John which carries that feel of myth versus reality.
Back in 1988 whilst in the midst of a much publicised drug habit, Elton John once phoned his record company, demanding them to stop the wind blowing outside his London hotel suit.
For years, many have wondered about the truth behind this story. However, Elton confirmed this once and for all back in 2019.
"completely true"
The music icon spoke about this sorry episode in his memoir Me, which he released that year.
"This is obviously the ideal moment to state once and for all that this story is a complete urban myth", John wrote.
He also added that, "that I was never crazy enough to ask my record company to do something about the weather – that I was simply disturbed by the wind and wanted to change rooms to somewhere quieter. Unfortunately, I can't tell you that, because the story is completely true".
"crazed and deluded"
Elton John was staying at the hotel while his vast collections of clothes, artwork and antiques were being prepared to go under the hammer.
At the time, Elton stated that he was "crazy and deluded", writing, "I absolutely was crazy and deluded enough to ring the international manager of Rocket [Records], Robert Key, and ask him to do something about the wind outside my hotel room. I certainly didn't want to change rooms. It was 11 a.m., I'd been up all night and there were drugs everywhere. The last thing I needed was the hotel staff bustling in to help me move to a different floor".
"are you f****** insane"
Elaborating with this story, Elton John went on to reveal that his record label's manager Robert Key treated this bizarre request with the respect that it deserved.
According to John, Rocket Records gaffer Robert Key "gave my request very short shrift. … On the other end of the phone, I heard the muffled sound of Robert, with his hand over the receiver, telling the rest of the office, 'Oh, God, she's finally lost it".
In fact, Robert Key's exact words were "Elton, are you f****** insane? Now get off the phone and go back to bed".
While he did not reveal if he went to bed or not, Elton John insisted that he never made such a bizarre request again.
The singer is set to take to the stage at Glastonbury this weekend, promising the fans a "brand new show".