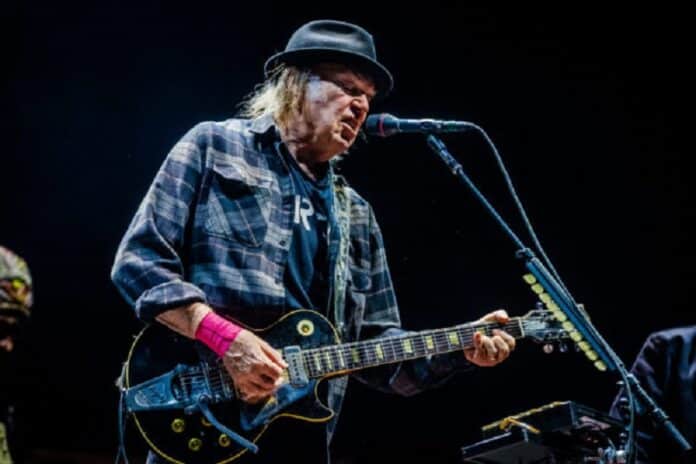 Neil Young has dropped his copyright lawsuit against Donald Trump as it has been dismissed by a New York court.
The singer withdrew the lawsuit himself 'with prejudice', which means the case cannot be brought to a court again. It is possible that the case was settled out of court, however, neither party have confirmed or commented on this.
The lawsuit was filed in August of this year when President Trump started using Neil Young's signature song, 'Rockin' In The Free World'. Young's song 'Devil's Sidewalk' was also used by the Trump campaign. The songs were used at a rally in Tulsa, Oklahoma.
In the complaint made by Young, it was stated he "cannot allow his music to be used as a 'theme song' for a divisive, un-American campaign of ignorance and hate". Trump had been using his music since 2015.
Neil Young was interviewed by Reuters in 2016 and said "He actually got a licence to use it. I mean, he said he did and I believe him … But if the artist who made it is saying you never spoke to them, if that means something to you, you probably will stop playing it. And it meant something to Donald and he stopped."
In 2015, Trump tweeted that he didn't love the song and it was just used in the background.
.@Neilyoung's song, "Rockin' In The Free World" was just one of 10 songs used as background music. Didn't love it anyway.

— Donald J. Trump (@realDonaldTrump) June 24, 2015
Initially, Young didn't have a big problem with Trump. However, as his Trump's reign continued to cause problems, Young grew tired of the President. He lambasted Trump for deploying "trooper thugs" in the midst of the Black Lives Matter movement. Young also criticised the President for using his music at Mount Rushmore.
President Trump is still facing a lawsuit from musician Eddy Grant. His classic song 'Electric Avenue' was used in a Trump campaign video. Trump's legal team claimed they were able to use the song under a 'fair use' clause but Grant refutes this claim.
Meanwhile, Neil Young is currently in the middle of releasing special releases of previously unheard tracks. You can read Radio Nova's report on it here.