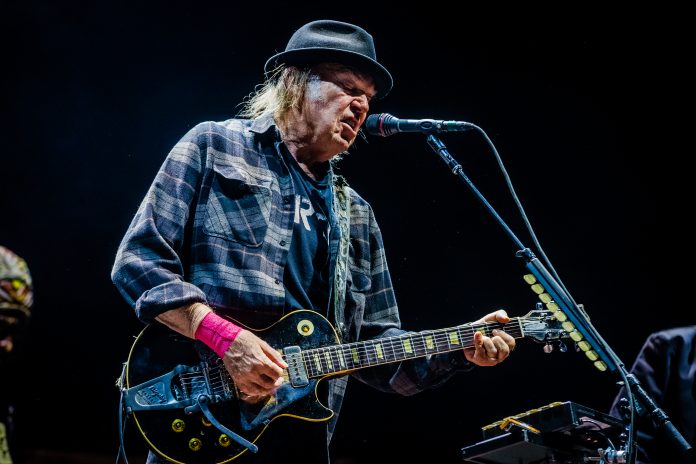 Musician marvel, Neil Young will be releasing the massive new boxset Archives Volume 2 1972-1976 next month. These years might arguably be Young's finest in a hit laden career.
The box set will include a whole lot of unreleased versions of Young's classics. The collection will include 10 discs and encompasses his career between these years. Hear from after the release of 'Harvest' through to his Asian and European tours with Crazy Horse in 1976.
It will also feature 12 tracks that have never been released in any capacity. One of these songs is 'Homefires,' and it dates back to 1974, same year Young came out with On The Beach.
The singer had many hits including Heart of Gold, Old Man and Harvest Moon, as well as many collaborations over the years.
Young played Homefires live for the first time in 1974 and played many times since, including during his recent 2018 solo tour. Although, the 74 year-old has never shared a studio recording of the track. That is until now. Homefires will appear in the Archives Volume 2 box set along with other various hits dating from 1974.
You can download a Neil Young Archives app now and receive newsletters and even hear the new release. There is even a section that brings the user to his vinyl collection store, where you can make purchases of Neil Young records.
Young took to Twitter to post a clip of Homefires and we get to hear the soft acoustic track. It is a nice reminder of Young's talent and subtleness. Homefires is a very Neil Young song. It is soft, sweet and is easy listening for any music fan.
"I'm not the same man I was a while ago/ I've learned some new things/ I hope that it shows."
With the Twitter version we can hear two minutes and 20 seconds of the song, which seems to be most of it. Although, Neil Young Archives subscribers can hear the whole thing here.
The video below is on his YouTube channel, with a little message in the description.
"Recorded in 1974 at the Broken Arrow Ranch, "Homefires" is one of the previously unreleased songs you can hear on the Neil Young Archives Volume II – 10 Disc Retrospective".
In related news, Young has announced the release of his album 'Return To Greendale'.