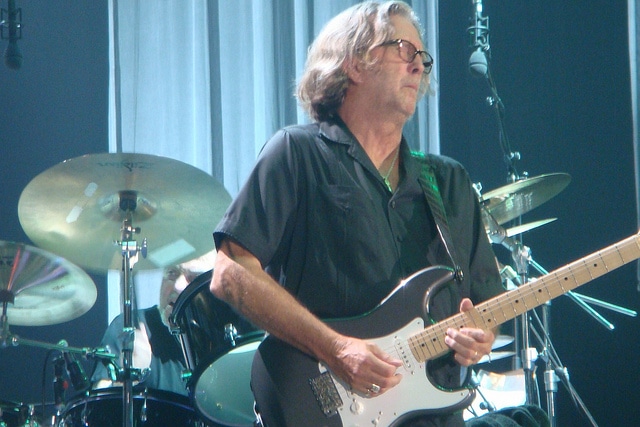 Eric Clapton has recently hinted at his new album possibly being his last. In a new interview, he spoke about what this album means for him.
In a new interview with Billboard, Eric Clapton spoke about his upcoming album I Still Do, among many other things. The album releases this Friday and it's his twenty third album overall in an already glittering career.
Before he spoke about what the album means, he revealed that the new album was in jeopardy due to a bout of eczema. Clapton said "It was a nightmare," adding that "I started thinking that it was psychosomatic, that maybe I was nervous. And maybe I was. Who knows? I had full-body eczema and it ended up on my hands."

Eric Clapton has had some health issues in the past which have added to the doubts about his future. When asked if the final track on his new album "I'll Be Seeing You,"( a song made famous by Billie Holiday) had real significance, he addressed his possible retirement.
Clapton said "It's one of those things that's been haunting me," adding that "I love the song and I love the sentiment. Just in case I don't cut another record, this is how I feel. I kind of might be saying goodbye. But I've been doing that for a while.
Photo Credit: poeloq