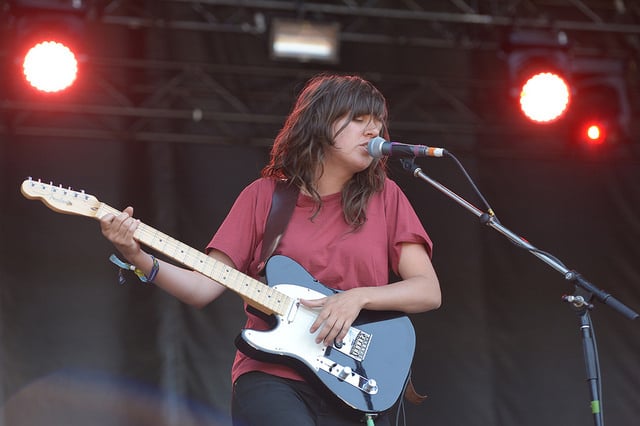 Australian rocker Courtney Barnett recently performed on the US sketch comedy show Saturday Night Live. She played two tracks on the show over the weekend.
Courtney Barnett also took part in some backstage antics during the show as she attempted to teach one of the SNL cast members some Australian slang.
The show was hosted this week by Portlandia comedian Fred Armisen, a former SNL cast member himself. Barnett performed two tracks on the night as she played 'Pedestrian At Best' & 'Nobody Really Cares If You Don't Go To The Party'.
Both of those tracks are from her debut album Sometimes I Sit And Think, And Sometimes I Just Sit which received rave reviews when it was released last year.
Courtney Barnett also recently received recognition in her home country of Australia as she won the Australian Music Prize, the Australian equivalent of the Mercury Prize in the UK , ahead of fellow nominees Tame Impala, Methyl Ethel and Royal Headache.
Barnett also won songwriter of the year at the Australian Performing Rights Association (APRA) Awards this year. You can watch Courtney Barnett perform two tracks on Saturday Night live here.
Photo Credit: Pemberton Music Festival