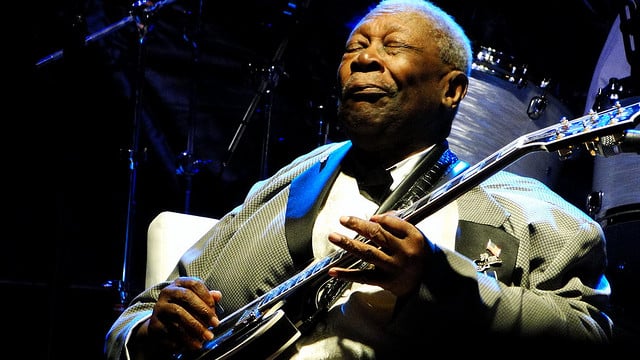 The family of B.B. King has made a legal challenge against B.B's longstanding manager Laverne Toney who was made executor of King's will.  A lawyer representing his daughters and other possible heirs has put forth the notion that Toney "misappropriated millions of dollars" and is unfit to be executor of his will.
The attorney for King's daughters Larissa Drohobyczer stated that he has been untruthful,  and had "undue influence"on being in charge of the will. Earlier in May, Toney was accused of financial and welfare abuse by a Federal court. King's family brought up claims that Toney was stealing money and neglecting their father's medical needs. The case was dismissed by judges at the Clark County Family Court in Las Vegas.
The funeral of the legendary guitarist is set to take place in his hometown of Indianola, Mississippi on May 30th.
Photo Credit: Marcelo Guimaraes