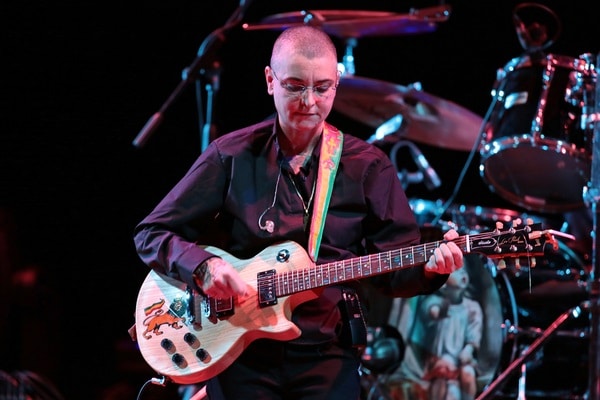 Would you like to listen to the article instead of reading it?
A cover of Nirvana's track 'All Apologies' by Sinéad O'Connor has been re-shared by fans online, following her death.
'All Apologies' was originally released by Nirvana in 1993, featuring on their album 'In Utero'.
O'Connor's cover which you can check out below, featured on the Irish singer's fourth studio album, 'Universal Mother' in 1994.
The late singer turns the song into an acoustic ballad, with the music video also showing O'Connor singing in front of a house.
Following her death, fans have been re-sharing O'Connor's version of the track, with one writing, "Friendly reminder that Sinéad O'Connor also did one of the best Nirvana covers of all time".
Another also added, "Sinéad O'Connor deserves enormous credit for her political stands and songwriting, but on a personal level as someone who was deeply shaped by Kurt Cobain, I love her Nirvana cover as much as anything she did, up there w/Julien Baker's Jawbreaker take".
Love Hails O'Connor As "a sweet, wonderful woman"
Paying tribute to Sinéad O'Connor, Courtney Love the widow of the late Nirvana frontman Kurt Cobain, also recalled the moment the pair met via Instagram.
Sharing a photograph of herself, daughter Frances Bean Cobain with O'Connor, Courtney Love wrote, "Sinéad O'Connor was a sweet, wonderful woman. She came up and said hello to me. We sat in the sun, drank Pepsi-Cola, and told each other secrets".
Love continued, "We talked a lot about her childhood and Kurt's childhood and all sorts of childhoods. She takes in the world with huge luminous eyes, the type you rarely see, utterly, lunar, laser beams to Ork".
"Sinead and I would stay up all night in the bus watching really depressing movies. We watched Ryan's Daughter and two different adaptations of Wuthering Heights. She told me about Heathcliff and Catherine Earnshaw being sexually abused. When we were in Chicago she bought me a beautiful book that I really needed, and then she went down to her room, and when she was all alone she ran away to the airport".
She also added: "She was pregnant, it was quite hot, and she was depressed. In her note that she left she said, 'They can sue me. I don't care. I'll find another line of work', which I thought had a lot of integrity to it, to be honest. I missed Sinéad".
Tributes continue to be paid to Sinead O'Connor, including R.E.M's Michael Stipe, who also shared his cover of O'Connor's 'The Last Day Of Our Acquaintance'. Check that out here.