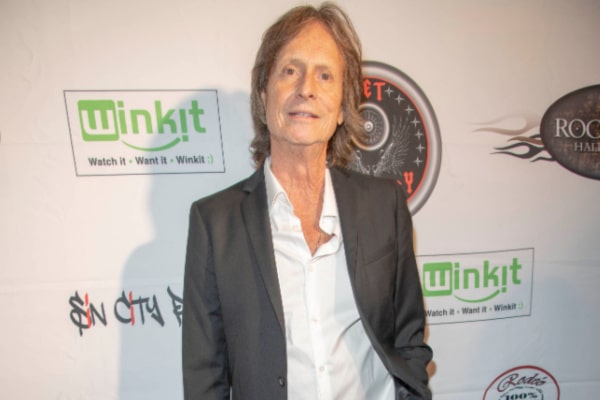 It has been confirmed that Brett Tuggle former keyboardist for Fleetwood Mac, has died aged 70.
They had announced that Tuggle who also worked with David Lee Roth, died from complications stemming from cancer.
Brett Tuggle burst onto the music scene, working with John Kay & Steppenwolf in 1981,  before being scouted by Rick Springfield and joining his band a year later.
Tuggle served as keyboardist for Fleetwood Mac from 1997 to 2017. He had been initially scouted by Mick Fleetwood to work for his band Zoo in 1992.
The rocker boasts an impressive CV of which saw him work with musicians of the calibre of David Coverdale, Mitch Ryder, Jimmy Page, Detroit Wheels and others.
Brett Tuggle also spent a large part of his career touring with David Lee Roth between 1986 and 1994, following Roth's stint in Van Halen.
The pair even worked on Roth's 1988 hit 'Just Like Paradise'. It peaked at number 6 in the charts that same year.
"He gave me music in my life"
Speaking about his father, Brett Tuggle's son Matt paid this emotional tribute.
"He was loved by his family so much", he wrote. "His family was with him throughout the entire time of his illness. He was a lovely father. He gave me music in my life". 
"Our sweet Brett Tuggle made it home tonight," Rick Springfield wrote. "God bless his beautiful spirit". 
Brett is survived by his two children, son Matt and daughter Michelle.
Speaking of Fleetwood Mac, former singer Christine McVie has dismissed rumours that the band would participate in an ABBA-style virtual experience show.
She insisted that the band have not considered the idea.
"I don't think we're doing it", McVie said. "It's a novelty. People would rather see the real people, I'm sure". 
In the same interview, McVie even stated that cocaine and champagne enabled her to perform better with the band. More on this from Nova in this report here.