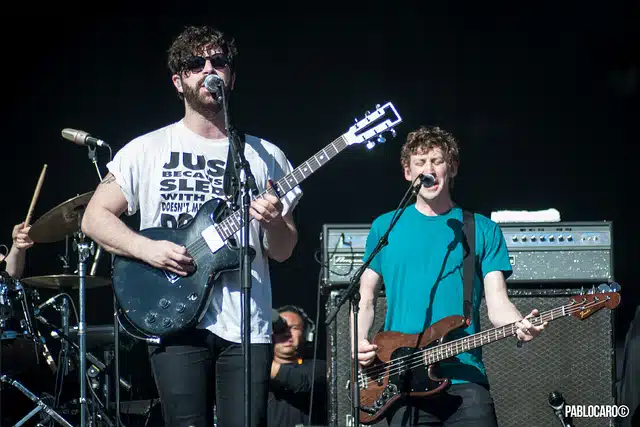 In anticipation of the release of their new album, Foals have released a full album teaser video online. It is quite a substantial teaser that give fans a real taste of what's to come on the new album.
The new album What Went Down is the band's fourth studio album and it will be released this month on August 28th. The album was recorded in the south of France with producer James Ford (Arctic Monkeys, Klaxons & Mumford & Sons).
In a recent interview with NME, Foals frontman Yannis Philippakis called the new album "lean' & 'punchy'. Yannis also said that the band were all in complete agreement on what tracks would be on the new album and that it was pretty clear which ones would be on it.
As well as giving us a taste of each song on the album, the teaser has a short video accompanying each song. The footage is either of the band performing the song or a behind the scenes look at the band recording i.e. goofing around in the south of France.
You can check out Foals full album teaser down below.
Photo Credit: Pablo Caro