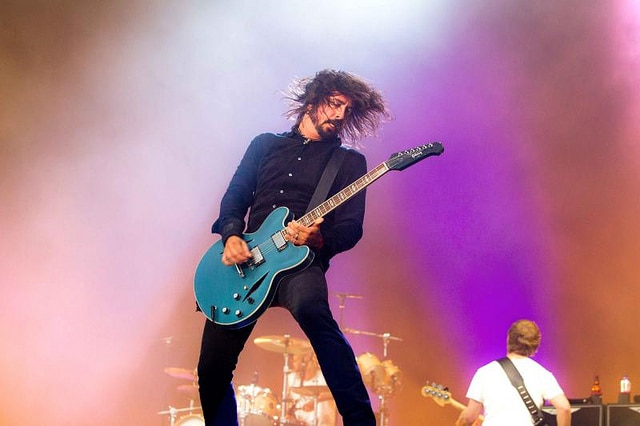 Foo Fighters have released a free EP over night after a mysterious countdown on their website ended. The Saint Cecilia EP was released to coincide with the end of the band's world tour.
The band have been planning the EP since October 2014, but Foo Fighters recently said that the material took on a different tone after the Paris attacks.
Foo Fighters released their new EP on their website and also gave fans the opportunity to donate to those affected by the Paris attacks on the site.
Dave Grohl and Co had to cancel the remainder of their tour after the attacks as they were touring in Europe and were advised like may other bands to put and end to the tour due to safety concerns.
Grohl spoke about how the EP's tone changed since those attacks "This project has now taken on an entirely different tone. As has everything, it seems, There is a new, hopeful intention that, even in the smallest way, perhaps these songs can bring a little light into this sometimes dark world. To remind us that music is life, and that hope and healing go hand in hand with song. That much can never be taken away."
He finished by saying "To all who were affected by the atrocities in Paris, loved ones and friends, our hearts go out to you and your families." You can listen to one of the tracks from the Saint Cecilia EP down below. You can also read the full letter from Grohl here.
Photo Credit: Ben Houdijk