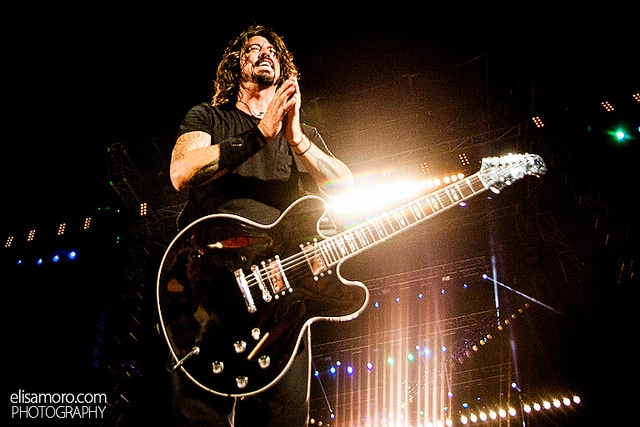 Dave Grohl has taken the ALS Ice Bucket Challenge and raised the bar for all future participants.
We should have expected the Foo Fighters to set a new standard for the Ice Bucket Challenge, given their music video history.
The latest ALS clip features Dave Grohl reenacting the Carrie movie, playing the part of actress Sissy Spacek. The video is interspersed with clips of the original 1976 Carrie film.
The ALS Ice Bucket Challenge has  gone from an average fundraising campaign to a viral sensation, raising €12 million so far for research into Lou Gehrig's disease.
Participants of the challenge range from Hollywood actors, sports stars and billionaires, celebrities to take the challenge so far include Bill Gates, Ben Affleck, Bon Jovi and Lionel Messi.
The whole campaign was started off by a golfer named Chris Kennedy, he selected ALS because a relative is suffering from the disease. Kennedy posted his Ice Bucket clip back in July and awareness of the disease has gone through the roof.
Before the Foo Fighters singer was doused with freezing water he nominated Jack Black, John Travolta (who played a supporting role in the original film) and writer of the Carrie book Stephen King.
Watch the hilarious reenactment clip below.