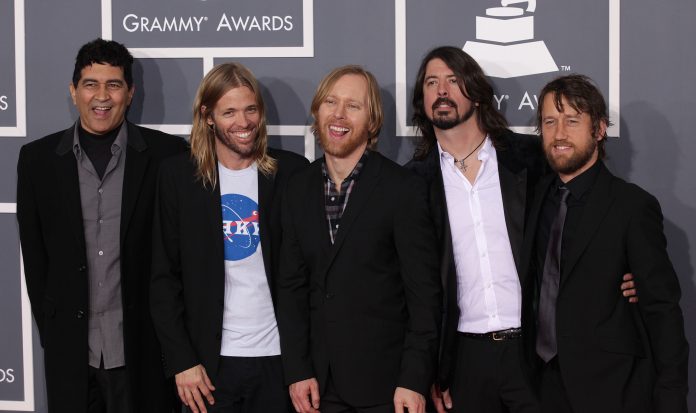 Foo Fighters, Stevie Nicks, Beck and many more are to take part in a virtual festival to celebrate what would have been Tom Petty's 70th birthday.
The Tom Petty Birthday Bash will kick off this Friday October 23. The first annual Tom Petty Birthday Bash took place in 2017 in Petty's hometown of Gainsville, Florida. The celebration has since grown into a full-fledged music festival featuring local and national acts that celebrates the life and legacy of Tom Petty. Due to the ongoing pandemic, the annual celebration has to be a virtual one this year.
Joining Foo Fighters, Stevie Nicks and Beck are Post Malone and Lenny Kravitz. Eddie Vedder, Gary Clarke Jr Jason Isbell, The Flaming Lips and Margo Price are also set to feature in the celebration. Performances from Jackson Browne, Chris Stapleton, Brandi Charlie and Norah Jones have also been announced.
The first half of the tribute will air exclusively on SiriusXM's Tom Petty Radio channel beginning at 9:30 Irish time. It will feature performances from The Killers, Kurt Vile and The Raconteurs. Then from midnight Irish time, the festival can been seen on Amazon Music's Twitch channel or TomPetty.com This event is a must see for all Petty Fans.
Petty sadly passed away in 2017 due to cardiac arrest. The music world was in shock to hear of his passing. As a musician, whether it was his solo work or his time with The Heartbreakers, Petty was revered by his peers and fans.
This year's birthday bash will focus on raising awareness for Save Our Stages (National Independent Venue Association), whose mission is to preserve and grow independent live music venues and promoters throughout the United States.
Another organisation that is being focused on for this event is the Arts In Medicine, which aims to empower musicians and impact the lives of residents in Petty's hometown of Gainesville, Fla. and beyond.
The last two beneficiaries of the event are Digitunity, an initiative of the National Cristina Foundation, whose goals are to ensure everyone has the technology to thrive in the digitally connected world and MusiCares, which provides critical assistance for music creatives in times of need.
This month saw the release of 'Wildflowers And All The Rest' from Petty's estate. It includes unreleased and unheard songs and demos by Petty. Tracks include 'You Don't Know How It Feels' and 'Confusion Wheel'.
'Wildflowers' was an album Petty released in 1994. He was told the original track list was too long. Along with his estate, former Heartbreakers members joined together to release this new box set.
To find out more about the festival, click here.