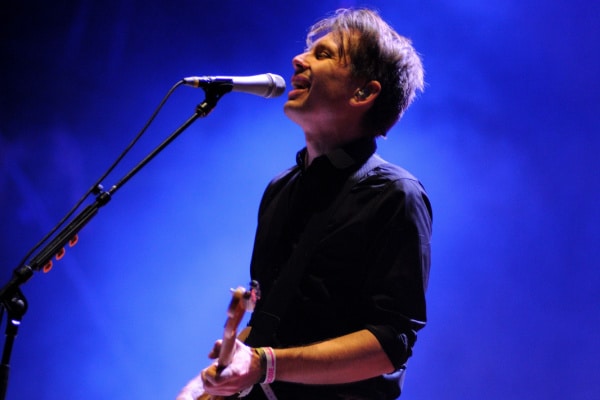 Would you like to listen to the article instead of reading it?
Earlier this week, Franz Ferdinand had a chat with our very own Marty Miller, ahead of the band's upcoming show at Dublin's Collins Barracks at the end of this month.
The band are currently touring their 'Hits To The Head' album, which contains a string of new tracks, along with some classic bangers.
So far, this tour has seen Franz Ferdinand also take in shows across Italy, France, as well as upcoming shows in Ireland's Collins Barracks, Dublin.
"really special"
While admitting that this marks the band's first appearance at the venue, Franz Ferdinand's Alex Kapranos said he is looking forward to taking to the stage, as well as performing with their support act, Pillow Queens.
"I haven't been there myself, but I've heard a lot of people saying that it's really special", Kapranos revealed.
He continued, "I'm really looking forward to it, as well having Pillow Queens playing with us".
It might mark their first appearance at the Collins Barracks, but it is certainly not the first time that the band have performed in the capital, something which Kapranos holds some many wonderful memories of.
"I have some amazing memories of playing in Dublin", Kapranos added. "The Olympia is very special, full of history. I can't wait to play where thousands of icons are".
Kapranos also tipped his hat to another support act from a previous Franz Ferdinand performance at the RDS, Fontaines D.C, who he described as "incredible".
What can we expect on August 27?
Ahead of their show on August 27, Alex Kapranos has said that the band will treat fans to some of their classic tracks, as well as material from their new album.
"I try to imagine that I was in the audience, and think about what would I want to see", he explained to Marty. "Of course you want the classics, but I think you would want to hear some new stuff too".
Check out the singer's chat with Marty in full below.