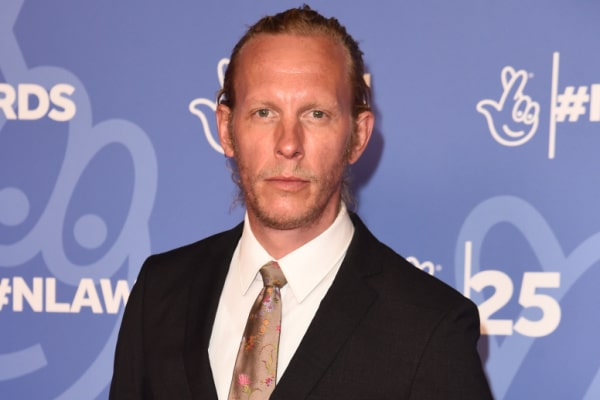 Would you like to listen to the article instead of reading it?
GB News have formally suspended presenter Laurence Fox over comments he made about a female journalist on air.
This comes after Fox made a string of comments about journalist Ava Evans, during an episode of Dan Wootton Tonight on Tuesday.
Evans is the political correspondent for online news Joe.
"climb into bed with that"
In a clip shared by Ms Evans, Laurence Fox can be heard saying, "We're past the watershed so I can say this… show me a single, self-respecting man that would like to climb into bed with that woman… ever… ever".
"That little woman has been fed… spoon-fed oppression day after day after day, starting with the lie about the gender pay gap", he adds.
"She's sat there, and I'm going like, if I met you at a bar and that was like sentence three, chances of me just walking away are just huge".
"We need powerful, strong, amazing women who make great points for themselves. We don't need these feminist 4.0".
Other remarks made by Fox also include, "They're pathetic and embarrassing", and "Who'd want to s*** that".
What a vile neanderthal @LozzaFox is, and an example of bystander behaviour enabling such misogyny from the presenter. I'm so sorry @AvaSantina had to listen to this.

It is why men have to step up and challenge misogynistic abuse wherever we see it. Pleased Ofcom investigating. https://t.co/OCqbeYUc2z

— Humza Yousaf (@HumzaYousaf) September 27, 2023
"really hurt"
Following this, Ava Evans also said that the comments made her "physically sick".
"Laurence Fox just did a whole speech on GB News on why men apparently won't shag me?", she also added in a caption.
In a follow up interview with Jeremy Vine, Evans also explained how she felt "really hurt" by Fox's remarks.
"I'm really hurt by it… I'm shocked about by it, I'm shocked that it went out", she said.
"Do you know this is the sort of talk that you worry that men have about you when you're not in the room. There is always sort of a worry in the back of your mind which is: 'Are people actually interested in what I'm saying or what I'm doing?'
"Or are they just looking at me… physically and I think that that clip proves that there are some men who are".
Suspended
In light of his comments, Laurence Fox has refused to apologise. He insists that he stands by them.
"I stand by every word of what I said", he stated. "It's called free speech".
"I realise that the new woke world is low on laughter and high on offence, but it's still worth trying to find the lighter moments in this joyless new cancel culture which has been created for us", he added. "So if you are expecting a grovelling apology, I suggest you don't hold your breath. I won't ever apologise to the mob".
"Have a lovely day".
Dan Wootton has since apologised for Laurence Fox's conduct.
I want to reiterate my regret over last night's exchange with Laurence on GB News.
Having looked at the footage, I can see how inappropriate my reaction to his totally unacceptable remarks appears to be and want to be clear that I was in no way amused by the comments.
I reacted…

— Dan Wootton (@danwootton) September 27, 2023
An investigation has also been launched by GB News, who announced yesterday morning that Mr Fox has been formally suspended from the broadcaster.
"GB News has formally suspended Laurence Fox while we continue our investigation into comments he made on the channel last night", they said. "Mr Fox's suspension is effective immediately and he has been taken off air".
"We will be apologising formally to Ms Evans today".
Of Com also confirmed they had been inundated with complaints about Fox.
"We can confirm we've received a number of complaints about comments made by Laurence Fox on GB News last night", they said. "We are assessing these complaints against our broadcast rules and will publish the outcome as quickly as possible".