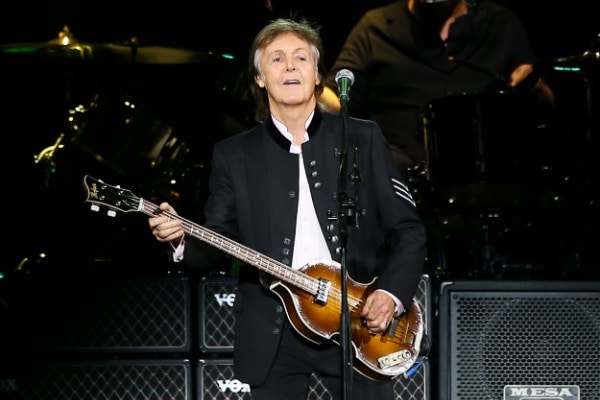 Would you like to listen to the article instead of reading it?
The first Beatles book published by singer Paul McCartney is out today.
The book itself 1964: Eyes of the Storm, includes 275 of the singer's previously unseen photographs, show portfolios from six different cities.
These cities include London, Liverpool, Paris, New York, Miami, and Washington, as well as featuring McCartney's personal reflections in these photos.
A preview trailer for this book was also released. Check that out below.
"flooded with memories and emotions"
In the introduction for 1964: Eyes of the Storm, Paul McCartney wrote about the history of these long lost Beatles snaps.
"Anyone who rediscovers a personal relic or family treasure is instantly flooded with memories and emotions, which then trigger associations buried in the haze of time. This was exactly my experience in seeing these photos, all taken over an intense three-month period of travel, culminating in February 1964. It was a wonderful sensation to be plunged right back", McCartney wrote.
He also added, "By the time I was taking photos I was on the road with The Beatles and had developed a pretty good understanding of composition, framing and patterns in art which I was subconsciously applying. Being on the road meant I also had a host of new subjects to try to capture in the quickly evolving medium of photography".
Elsewhere, McCartney also explained that a lot of fathers were not so keen on what they were seeing on TV screens during the Beatles era.
"We came out of nowhere with this funny hair and all going (makes musical sound), looking like marionettes or something, y'know? And a lot of people's fathers said, 'It's a wig. They're wigs! Nobody's got hair like that!' I've got a lot of people who tell me that story — 'Y'know, my dad thought it was wigs.' A lot of fathers tried to turn it off, y'know, but a lot of mothers and children made 'em keep it on", he stated.
Back in February, the Beatles had been reportedly collaborating with the Rolling Stones over a new album. More here.
In April, Nirvana co founder Krist Novoselic had revealed that Paul McCartney joined the band in the recording studio.