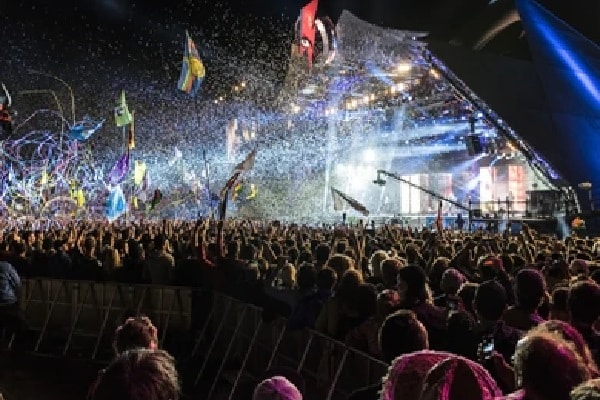 Would you like to listen to the article instead of reading it?
The dates for Glastonbury 2024 have been confirmed, according to the festival's organisers.
Next year's festival will keep in with tradition, taking place on the final weekend of June, running from the 26th to the 30th of that month at Worthy Farm.
The date for ticket sales has yet to be announced at the time of writing, but you can register for access here for when the time comes. These tickets usually go on sale from November.
Last November, tickets for Glastonbury 2023 sold out in 22 minutes, including the ticket and coach packages. More on that here.
Glastonbury 2023
This year's festival saw several highlights including footage of fans forming a circle pit during Queens of the Stone Age's performance, which went viral on social media.
This pit was formed as the band were performing their 2002 hit 'Song For The Dead', the closing track from their live set.
The band's frontman Josh Homme stopped the fans from getting into the song too early.
"Wait a minute, I haven't done s*** yet!" Homme shouts out. "Stop for a second! Stop! I haven't done shit. I run this f****** place – you don't go until I say 'Go'".
Following an initial silence, the crowd roared into life. Find out more here.
Other standout moments include Elton John, whose live set broke BBC viewing records, attracting over seven million viewers. More on this here.
Further highlights also saw Rick Astley join forces with Blossoms to perform several tracks from The Smiths. Check out more on this here.