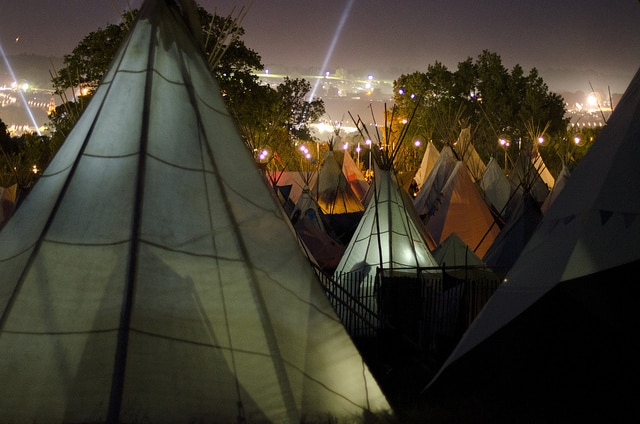 You'd have to be pretty quick on the draw or exceptionally lucky to get tickets for next year's Glastonbury Festival.
The 2015 event has sold out in record-breaking time, after going on sale yesterday morning at 9am.
The previous record was going to be hard to beat, in 2013 Glasto tickets were gone in 87 minutes. The 2015 festival sold 120,000 tickets in just 26 minutes.
Festival-goers who had previously registered for the event, eagerly counted down the clock on Sunday morning hoping to get their hands on the sparse and elusive tickets.
After half an hour, they were all gone, many people couldn't even get the festival's website to load due to the surge in traffic.
Glastonbury posted a statement on their website, "We're humbled by the incredible numbers of people who would like to come to the Festival – and it's clear that demand once again outstripped supply this year,"
Tickets for Glastonbury 2015 have now sold out. Thanks to everyone who got one, and sorry to those of you who missed out.

— Glastonbury Festival (@GlastoFest) October 5, 2014
See Tickets have also tweeted that "a small amount will be available next year in the re-sale."
As for who'll be performing in 2015, 'rumours' are rife that Fleetwood Mac are headlining the Pyramid Stage at Glasto next year. Stevie nicks acted coy when discussing the 2015 festival, "Glastonbury? You never know. You have to weave festivals in. It's being discussed."
A William Hill spokesperson said, "There are some massive names in the frame but the money suggests Fleetwood Mac are the most likely, although today's gamble has been for Queen."
Other notable speculations include Kate Bush, Queen, Muse, Prince, Oasis, Rihanna, AC/DC, Coldplay and Motown Legend Diana Ross.
And be careful where and who you buy your tickets off.
Can't believe you suckers are queuing online. I got my ticket, hassle free, from a guy in the pub last night. #glasto pic.twitter.com/xAlx9bs6jK

— James Martin (@Pundamentalism) October 5, 2014