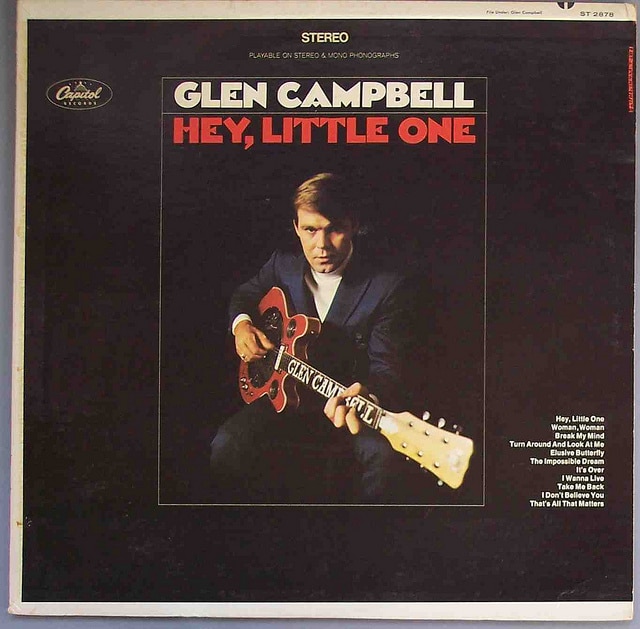 American country singer Glen Campbell has released a new video and track, rumoured to be his last song ever.
The single titled 'I'm Not Going to Miss You', is a deeply personal track that deals with the singer's battle with Alzheimer's disease.
The country legend performed a farewell tour after he was diagnosed with Alzheimer's disease in 2011. 'I'm Not Going to Miss You' has been recorded to accompany an upcoming documentary.
The documentary is called 'Glen Campbell: I'll Be Me', the film was shot during his final tour and exposes the truths behind his struggles with the disease.
He also embarked on recording a final album before his health deteriorated. The LP was split into two records, Ghost on the Canvas and See You There.
Campbell clearly poured his heart and soul in to the final song, "I'm never gonna hold you like I did / Or say 'I love you' to the kids / You're never gonna see it in my eyes / It's not gonna hurt me when you cry / I'm never gonna know what you go through / All the things I'll say or do / All the hurt and all the pain / One thing selfishly remains / I'm not gonna miss you."
The lyrics front up to the brutal reality that is facing Campbell in the next few years and also clearly convey the deep love he has for his wife and family.
Speaking to CNN, Campbell said, "I just take it as it comes, you know. I know that I have a problem with that (forgetfulness), but it doesn't bother me. If you're going to have it handed to you, you have got to take it, anyway. So that is the way I look at it."
'Glen Campbell: I'll Be Me' premiers in New York and Nashville on October 24th.
Watch the video for 'I'm Gonna Miss You' below.