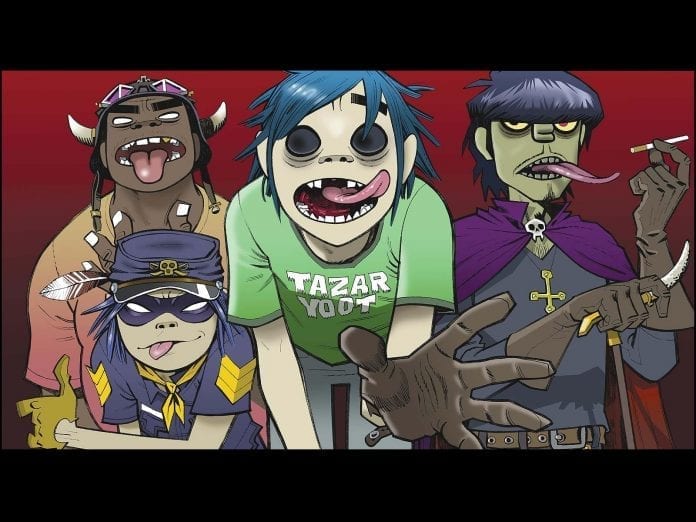 Gorillaz's co-creator Jamie Hewlett reveals that the group are set to return in the next 12 months.
The news was announced on his Instagram page, Hewlett posted up new drawings of 'Noodle' & 'Murdoc' and one fan thought they'd chance their arm and ask if the band is coming back?
The comic book artist kept his reply short and simple: "Yes Gorillaz Returns".
Last year, Damon Albarn spoke about the possible return of the band, claiming that he'd written plenty of new material for Gorillaz.
Speaking with The Sydney Morning Herald in October, while touring to support his solo debut album Everyday Robots, Albarn said he is in the process of rebooting the animated virtual band Gorillaz for a release in 2016.
The virtual band's last release was The Fall in 2011, the upcoming 2016 LP will be their fifth studio album release. "I was just excited to create and still am. I love working with people, essentially. I do drive stuff, but I love the atmosphere and process of collaboration. It's my favourite thing."
Albarn has also written a new musical titled 'Wonder.land', based on the children's story 'Alice In Wonderland'.