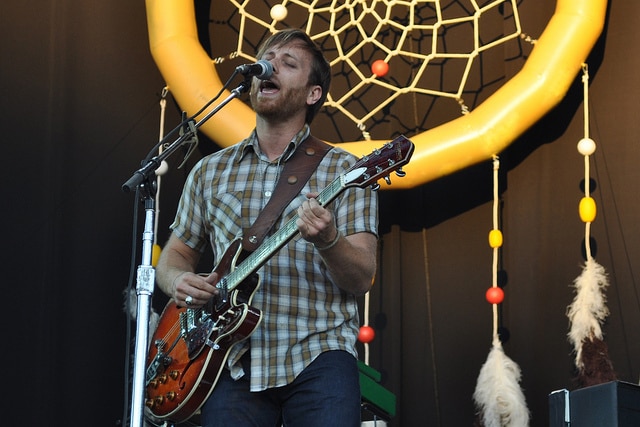 The Black Keys announced that their new single will be the track Gotta Get Away.
Gotta Get Away will be the fourth single to be taken from their eighth studio album Turn Blue released in May 2014.
Turn Blue was the band's fourth collaboration with producer Danger Mouse.
Danger mouse previously worked with Beck, Damon Albarn, Jack White as well as producing U2's single Ordinary Love, in 2013 as part of the soundtrack to Mandela: Long Walk to Freedom. He also produced U2's single Invisible, released in February 2014.
Danger Mouse didn't only produce the American duo's album, he was an equal songwriting partner with guitarist Dan Auerbach and drummer Patrick Carney.
The recording of True Blue coincided with Dan Auerbach's divorce, which heavily influenced his writing for the LP. The eighth album is more somber and less uptempo, then their earlier and most successful 2011 record El Camino. The album is dominated with a psychedelic rock influence, as opposed to their more trademark raw blues rock sound.
The launch of the LP was a little strange, former boxer Mike Tyson tweeted out the news. Tyson, simply wrote on Twitter "True Blue" and added a link to a Youtube preview.
Turn Blue went to number 3 on the Irish Recorded Music Associations chart.
Listen to the fourth single below
The Black Keys recently put out a NSFW video for their song Weight Of Love. It stars supermodel Lara Stone, playing the leader of a cult. It's directed by Theo Wenner, who also directed The Black Keys' music video Fever.
Watch it below. Just not in work.