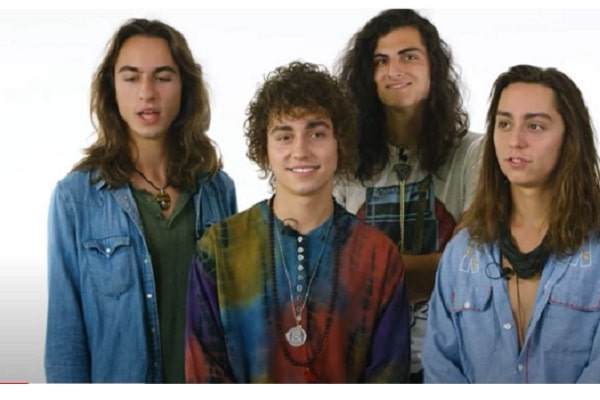 Would you like to listen to the article instead of reading it?
Greta Van Fleet have announced a four date arena tour of the UK and Ireland.
This section of the band's tour is part of their Starcatcher World Tour, which will follow on from the release of their album of the same name on July 21.
Greta Van Fleet begin this tour in Nashville that same month, which will subsequently see them embark on a four date tour in Glasgow, Manchester, London and Dublin.
Tickets for all dates go on sale this Friday (April 21) at 10am. See all tour dates below.
We are thrilled to announce the Starcatcher World Tour with special guests @officialkaleo, Surf Curse, @MtJoyBand, & @BLACKHONEYUK: https://t.co/3O3U4d45iM

Tickets available Friday at 10AM local time. Join the Electric Tomb for early access: https://t.co/f6dtmymwkH pic.twitter.com/fRgcVBMEQ8

— Greta Van Fleet (@GretaVanFleet) April 18, 2023
"makes me ask a lot of questions"
As mentioned, this tour supports Greta Van Fleet's latest album 'Starcatcher', which arrives later this Summer.
According to the band, the album is set to explore the concept of fantasy versus reality, along with the contrast of light and darkness.
"We had this idea that we wanted to tell these stories to build a universe", drummer Danny Wagner said. "We wanted to introduce characters and motifs and these ideas that would come about here and there throughout our careers through this world". 
Elsewhere, lead singer Josh Kizska claimed that the album gave him a lot to think about concerning the meaning of life.
"When I imagine the world of Starcatcher, I think of the cosmos. It makes me ask a lot of questions, like 'Where did we come from?' or 'What are we doing here?'", the singer revealed. "But it's also questions like, 'What is this consciousness that we have, and where did it come from?'".
'Starcatcher' was written by Kizska, along with his brothers Jake and Sam Kizska, and with Wagner.
The album also includes contributions from Grammy winning producer Chris Cobb.
Greta Van Fleet also recently previewed this album with the release of their track 'Meeting The Master'. Check that out for yourselves below.