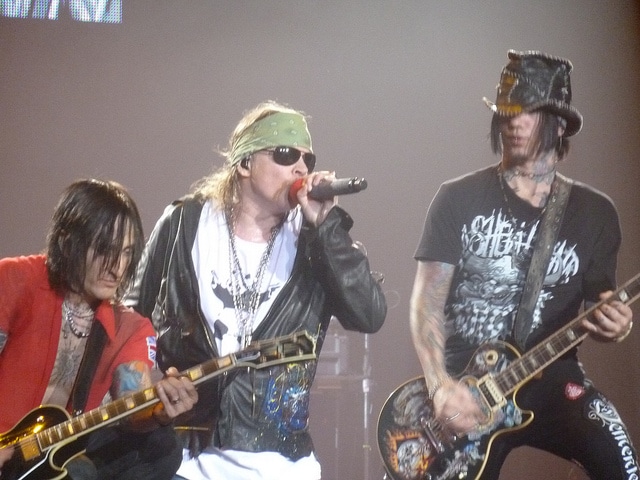 The Guns N' Roses 'Not In This Lifetime' tour has grossed an unbelievable $116.8 this summer.
With over one million tickets sold, the tour which kicked off on the 23rd of June saw the band play 21 stadium shows over nine weeks. The band's New York City date had the highest earnings with ticket sales reaching $11.6 million at MetLife Stadium. Over the two nights in New York, the band played to 100,177 fans in total.
According to figures from Billboard, the tour was the highest grossing in the US by a mile, with Bruce Springsteen's tour coming in second with $33,632,390.
Live Nation executive Bob Roux recently said that the reason the band's tour was so successful was that they chose where they wanted to play, instead of going to the cities with the biggest population density.
The Latin American, Japanese and Oceania legs of the 'Not In This Lifetime' tour are still to come, meaning the band is set to make even more from the tour in the coming months. The band are yet to announce any European dates on the tour.
Meanwhile, guitarist Izzy Stradlin is the last member of the group to have not returned to the band. Stradlin recently took to Twitter to respond to the comments from Axl Rose suggesting that he was to blame for Stradlin's non-return  "Bull****. They didn't want to split the loot equally. Simple as that. Moving right along…"
Watch Axl Rose perform with AC/DC
Photo Cred: Carlos Valera