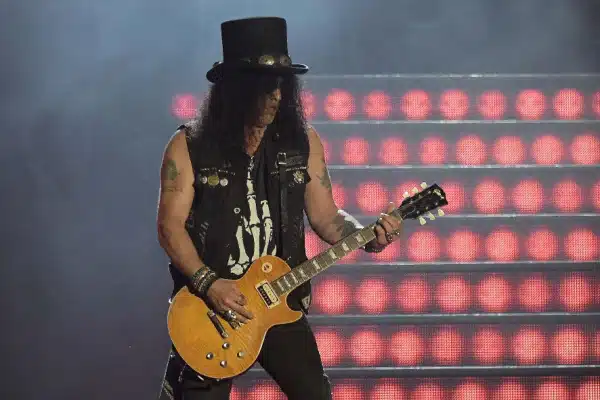 Would you like to listen to the article instead of reading it?
Everything will be crossed that 2021 will see a return of live concerts. Guns N'Roses are due to rock live in Marley Park this year.
Recently, their guitarist, Slash said that 2021 will hopefully see the band producing new music. They have also been playing a few tunes from the past, in tribute to a former Rock legend Chris Cornell.
Cornell was the former frontman for the band Soundgarden. Since his tragic passing in 2017, Guns N'Roses been covering the band's track "Black Hole Sun" during live performances.
Their latest installment of the curated performances from their "Not In This Lifetime" Tour between 2016 and 2019, comes from when they performed at Tennessee's Exit III Festival. See more here.
GunsN'Roses have not been the only music icons to have conncetions with Southgarden. In September 2019, Rocker Brandi Carlile collabroated with the remaining members of Soundgarden to sing covers of "Black Hole Sun", and "Searching With My Good Eye Shut" as part of a special Record Store Day 12.
Carlile's version of "Searching With My Good Eye Shut", has received huge praise from Soundgarden's guitarist Kim Thayil.
Thayil said, "That was Brandi's choice and it was a good one," Cameron said at the time. "'Searching With My Good Eye Closed' is one of Chris' greatest songs, it has so much depth. It's a colossus".
He added, "Hearing Brandi and the twins completely rock the f**k out on that tune was amazing. I love how it turned out. Kim's solo is pretty incredible too".
Tributes From Cornell's Family:
News of Guns N'Roses comes just after Chris Cornell's family and estate shared an album "Nobody Sings Like You Anymore". See here.
The album includes a cover of Guns N'Roses "Patience".
Speaking about the album, Chris Cornell's wife Vicky said in a statement, "This album is so special because it is a complete work of art that Chris created from start to finish."
She added, "His choice of covers provides a personal look into his favorite artists and the songs that touched him. He couldn't wait to release it".