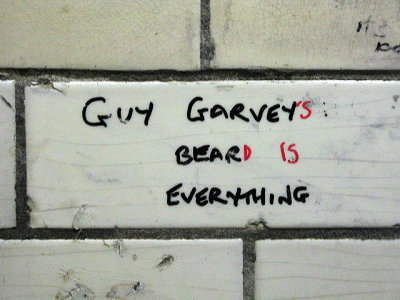 Elbow's singer Guy Garvey is to begin a solo side project, the album will be the frontman's first solo effort.
Garvey is currently on tour with Elbow, promoting their latest album The Take Off and Landing of Everything, released in March 2014. It was the sixth studio album by British alternative rock group.
Away from the safety of his band, Garvey does have doubts about how the solo record will fair, although he remains optimistic. "It will either be great, and a right laugh, or a disaster, and a right laugh," he told Gigwise.
However, Garvey won't be locking himself away in a cabin in the woods, he will be collaborating with many friends on the LP and has chosen to record it in Peter Gabriel's Real World Studios.
When asked who would appear on the solo album, "I'm almost certainly going to try and get Jimi Goodwin on bass," Garvey said to Xfm. Goodwin is the bassist, vocalist and guitarist for Doves, the Elbow frontman took a friendly dig at Jimi saying, "he's the second best bass player in the country after Pete Turner."
He was asked about the details of the side project by Gigwise, Garvey said, "I don't know what that's going to be. I'm going down to Real World Studios to write some songs and see where it goes"
It appears the saying, 'a camel is a horse designed by a committee,' doesn't exactly fit the Elbow singer. He describes a warm working relationship with his band, "I love being in the honest and even-handed democracy that is Elbow, but I fancy being the boss for a bit, so I'm going to do a side-project," he says.
Garvey has also started writing lyrics in preparation for a new Elbow album, so look forward to a lot of new material from Garvey in the next while.