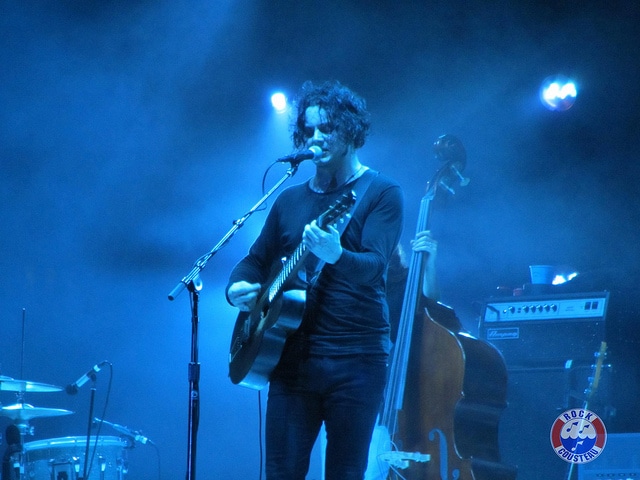 We all find the odd euro stuffed down the side of the couch every once and a while, but it's not very often we find a vinyl single in our furniture.
A song that was stitched into a piece of furniture, made by the former White Stripes' frontman Jack White, has been found after 10 years.
The track was recorded by White and his friend Brian Muldoon, under the fittingly named group The Upholsterers.
Before becoming a legendary musician, the singer worked as an upholsterer. The duo decided, why release the single in a traditional way? Let's be creative, or maybe they feared nobody would enjoy the song. Either way they stashed 100 copies of their second single 'Your Furniture Was Always Dead … I Was Just Afraid To Tell You', into the lining of furniture.
The secret venture was to celebrate 25 years of Muldoon working as an upholsterer. Two people got in contact with White's record company, Third Man Records and told them that they'd discovered the vinyl in their furniture. The label has also released the cover artwork by Gordon Newton to celebrate the discovery.
Third Man Records released this statement: "Recently Third Man Records has been made aware of the discovery of two different copies found by two separate individuals of the 2nd single by the Upholsterers. This duo, comprising of actual upholsterers Jack White and Brian Muldoon, pressed 100 copies of this single and proceeded to hide them in furniture being reupholstered by Muldoon in 2004, in celebration of his 25th year in the business. In celebration of these discoveries, Third Man would like to share with everyone the cover art for this single, done by noted Detroit artist Gordon Newton."
The Upholsters put out their first material (not hidden in any furniture) in 2000. The three track single featured the songs 'Makers Of High Grade Suites', 'Apple Of My Eye' and a cover of a 'I Ain't Superstitious' written by blues artist Willie Dixon and first recoreded by Howlin' Wolf in 1961.
Listen to 'Apple Of My Eye' below.
2014 certainly has been a fantastic year for finding valuable items in furniture. In May, a group of students bought a second hand couch from a charity shop, however when they sat down, it was a little lumpy. They checked inside the cushions and pulled out $40,000. The guys did return the money to an old lady, who'd mistakenly thrown out the couch, what a nice bunch of lads.
Jack White was the biggest seller of vinyl in 2014. His album Lazaretto,was a massive success, shifting 75, 700 copies since its release in the summer. The Wall Street Journal reports that White's record was the biggest selling vinyl album since Pearl Jam's Vitalogy in 1994.
White also launched a revolutionary new smartphone app. The app offers users an 'immersive 360 degree, stereoscopic 3D' view of his concerts.