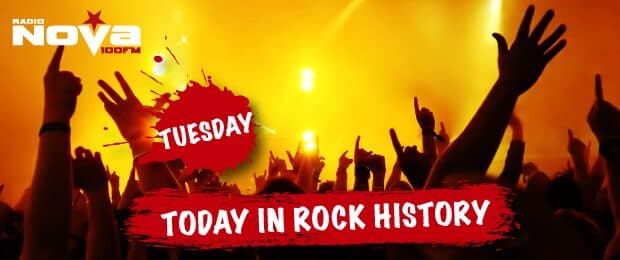 It's important to know your rock history, here at Radio NOVA we bring you ten rock stories from the sixties, seventies, eighties, nineties and the noughties.
On this day in rock history: December 16th.
1965: The Beatles released 'Day Tripper' and 'We Can Work It Out' as a double single, it went to number 1 on the singles chart for Christmas.
1966: The Jimi Hendrix Experience put out their first song 'Hey Joe', through Polydor records. The track entered the top ten in the UK singles chart but failed to chart in America.
1967: Marianne Faithfull was unveiled as the first artist to be signed to the Rolling Stones' 'Mother Earth' label.
1969: John Lennon and Yoko Ono continued to protest the Vietnam War, by posting billboards across the world with the phrase 'WAR IS OVER' and underneath it in smaller font 'If You Want It. Happy Christmas From John And Yoko.'
1970: Creedence Clearwater Revival announced that five of their records went gold. Creedence Clearwater Revival (1968), Bayou Country (1969), Green River (1969), Willy and the Poor Boys (1969), Cosmo's Factory (1970).
1974: The Rolling Stones guitarist Mick Taylor broke the news that he was leaving the group, stating that he wanted to try something new.
1981: Iconic musician Ray Charles is awarded a star on the Hollywood Walk of Fame.
1984: In 'Smash Hits' music magazine, musicians chose their favourite party tracks. Morrissey picked 'What's The World', by James, Siouxsie went with 'Love Is The Drug' by Roxy Music, and Robert Smith from The Cure picked 'Boogie Nights'.
1993: 'MTV Unplugged' premiered Nirvana's performance. Shot at MTV studios in Times Square on November 18th 1993. They filmed the show in one take, and played six covers as part of their fourteen song set.
2006: Paul McCartney leaves his record label EMI, after 45 years, saying that they'd become "boring" and that he "dreaded going to see" EMI's executives.