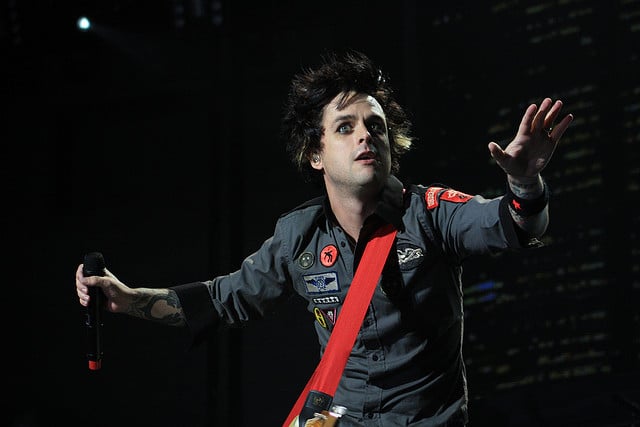 The list of inductees to the Rock & Roll Hall of Fame 2015 has been released, Green Day, Lou Reed and Ringo Starr all made the cut.
They will be joining a prestigious list of rock's elite artists that includes Nirvana, Red Hot Chili Peppers, Guns N' Roses, Prince and U2.
The Rock & Roll Hall of Fame and Museum is located on Lake Erie in Cleveland, Ohio. It's purpose is to archive the most influential artists, producers, engineers and contributors to the music industry.
Other musicians being inducted for next year's event include deceased singer-guitar player Stevie Ray Vaughan and Double Trouble, soul singer Bill Withers, blues singer-harmonica player The Paul Butterfield Blues Band and rock singer-guitarist Joan Jett and The Blackhearts.
Ringo Starr will receive the Award for Musical Excellence and the "5" Royales will be given the Early Influence Award at the ceremony, which will be held on April 18th 2015.
Rockers Green Day will be the 48th act to be added to the Hall of Fame. Upon hearing the news, the band's singer Billie Joe Armstrong said: "I had to go for a walk when I heard the news. We're in incredible company and I'm still trying to make sense of this. The Rock And Roll Hall of Fame has always held something special for me because my heroes were in there. This is a great time for us to sort of reflect and look back with gratitude."
There were a few other acts nominated for this year's ceremony, but unfortunately have been denied entry.  The Smiths, Nine Inch Nails, Kraftwerk, NWA, Chic, and Sting all have to wait and try again next year.