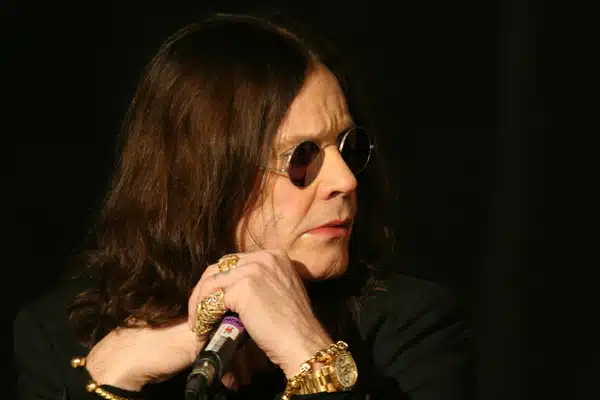 In an alternate universe, it is possible that Weezer's hit "Hash Pipe" could have in fact featured rocker Ozzy Osbourne.
It turned out that the Black Sabbath frontman had first dibs on the track, but turned it down.
Crazy Train – Ozzy Osbourne
The collaboration may not have worked out, but Osbourne's musical influence can be heard on another Weezer song "Blue Dream". The track was structurally built around familiar riffs and hooks from Ozzy's song "Crazy Train".
Weezer's frontman Rivers Cuomo likes the song (Blue Dream), but was not keen on the guitar riff. "It wasn't the greatest guitar riff of all time", he said.
Meanwhile, "Crazy Train" was included on Osbourne's 1980 debut solo album "Blizzard of Ozz".
Speaking of Crazy Train, footage also recently emerged of the rocker reacting to his 1980s track as it was included in rapper Trick Daddy's single "Let's Go".
As he scratched his head, Osbourne can be heard in the footage saying "I've never heard this before". More on that story here. 
Ozzy Osbourne is also continuing to make music. The animated music video of his collaboration with Post Malone "It's a Raid" was released earlier this year. More on that report here.
"Hash Pipe"
Cuomo also made that revelation regarding Osbourne's decision to pass on singing the track.
"I think it was in 2000, he asked if I had any songs for him, and I just happened to have written 'Hash Pipe'", he said. "I sent it to him, but he didn't end up using it. In another reality, it might have been interesting to hear him singing that song". 
When asked about the similarities between "Blue Dream" and "Crazy Train", Cuomo admitted that the two tracks are "pretty similar".
Talking about "Blue Dream's" songwriting credit, he also noted, "they get half the song or something like that". The credit is shared by Randy Rhoads, Bob Daisley, along with Rivers Cuomo and Ozzy Osbourne.
Randy Rhoads was also recently hailed as a "genius" by Osbourne.
"It's kind of like a sample, really", Cuomo added. "But we played it". 
Check out "Blue Dream" and "Crazy Train" here, and see the similarities for yourselves!
Weezer on the other hand are also set to hit hit the road for their Hella Mega Tour, along with Green Day and Fall Out Boy in July.