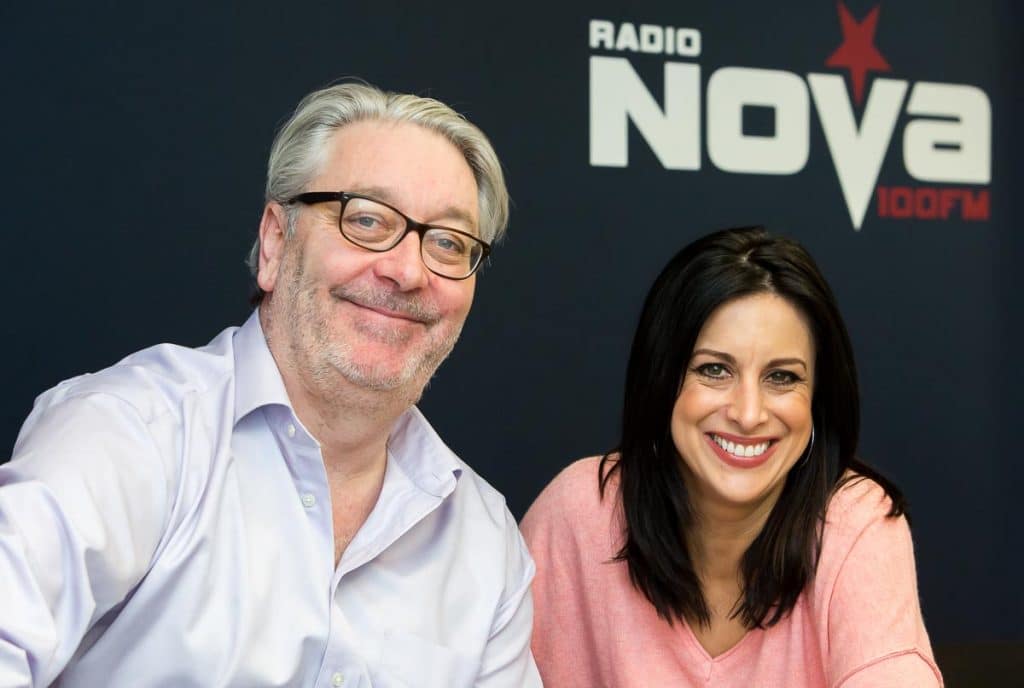 Radio Nova are delighted to announce that Colm Hayes and Lucy Kennedy have reunited to host a brand new breakfast show on Nova starting from the end of April.
It's a return to the airwaves as a duo after eight years apart as Colm and Lucy presented Gerry Ryan's iconic show on 2fm after the well-known radio personality died, eight years ago this month.
Lucy Kennedy, is an award-winning TV presenter who has just finished working on the hugely successful 'Ireland's Got Talent' while the new series of 'Living With Lucy' is back on TV3 later this year.
"We've been plotting our return to radio for a while" said Lucy who continued to use a line from that cheesy Peaches & Herb 1978 classic Reunited and it feels so good!!!
Colm Hayes is one of the most recognisable voices on breakfast radio having presented the award winning 'Strawberry Alarm Clock' for seven years on FM104 and 'The Colm and Jim-Jim Breakfast Show on 2FM.'
"Working again with Lucy is like a dream come true or maybe it's a recurring nightmare I've been having. It's great to be going back to breakfast radio again. I am even looking forward to the early starts!"said Colm.
Radio Nova has been on air since September 2010, CEO Kevin Branigan said: "We are very excited about our new breakfast show. Colm and Lucy have a great bond, they're hilarious together and I think our Radio Nova listeners are going to really enjoy getting up in the morning and listening to this show. We have big ambitions for the station and this is just the start."
The Colm and Lucy Breakfast Show will broadcast Monday to Fridays from 6am-10am. The start -up date is under wraps but they guarantee to be On Air by the end of April.
Keep an ear out for the big day and stay tuned!