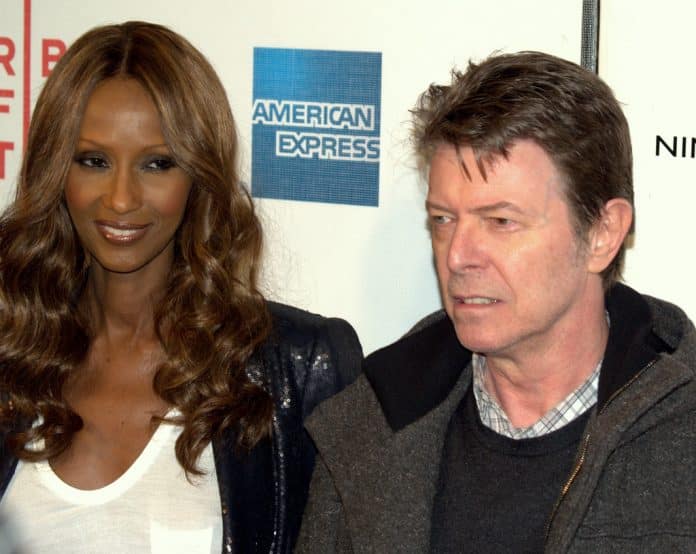 David Bowie's widow Iman marked the second anniversary of Bowie's passing with a touching Instagram post. Iman posted two photos to her profile yesterday, one of her daughter's tattoo and another of her own tattoo to honour her husband.
The tattoo seems to be on Iman's daughter's forearm. Alexandria 'Lexi' Jones is now 17 years old.
https://www.instagram.com/p/BdxeHGAgmE-/?taken-by=the_real_iman
Swipe to see the second tattoo! The second is a tattoo of a dagger on Iman's ankle, with "David" written on the handle.
Iman also added a series of photographs of the couple to her Instagram:
https://www.instagram.com/p/Bdu7aFiAc97/?taken-by=the_real_iman