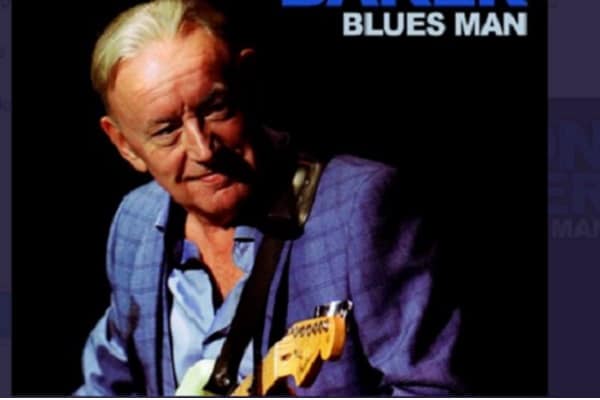 Irish Blues musician Don Baker is to continue his touring circuit tonight, when he takes to the stage at the Tallagh's Civic Theatre.
This concert is part of Baker's 'Blues Man' Tour which began in March. He has already performed in Dundrum, Dundalk, Naas earlier this month.
Earlier shows saw Baker perform across a wide range of venues in Dublin, Wicklow and Meath amongst others.
Storytelling 
The tour itself features songs which tell stories of his life. Baker always tries to connect with people through his music. He also does this by conversing and laughing with his audience, while recording his tracks.
"I try to relate the songs, performance and chat so that the audience and I bond together", Baker said in a recent interview with the Echo newspaper.
"A lot of my stories are autobiographical", he continued. "Most of the songs have a story there's a reason why I wrote them. One of my songs 'Alabama Blues' is a story about a black priest in Alabama, America".
"I'm not telling you that story, because it would take too long, but I write songs with stories that speak to people. The stories spread awareness. That's my trait".
"I just love it"
Don Baker also spoke about the joy of touring again. He even claimed that it gives him a sense of purpose in life.
He said, "I am 55 years touring, it's my life and my reason for living. For someone my age it's great to be fit and healthy". 
"I'm 72 and I'm still playing. I've been doing it since I'm so young and I just love it".
"I can't really explain it", Baker added. "I love playing live, because it isn't like listening on the radio, it's more fun".
"You can have a chat, have a few laughs, it's more intimate. It's connecting with people and it's good for me. It's good for them as well". 
Baker could hardly contain his excitement when speaking about his upcoming show at the Civic.
"Every part of it, especially The Civic Theatre on 24th June. I like playing everwhere, but the Civic and I have a history", he said.
"I've been playing there for god knows how long and it's one of my favourite places to perform, as I love the theatre and the people". 
Baker has previously praised by none other than Bono. During a U2 gig, Bono once told the audience, "The greatest harmonica player in the world lives in Dublin and his name is Don Baker". 
Quite high praise!