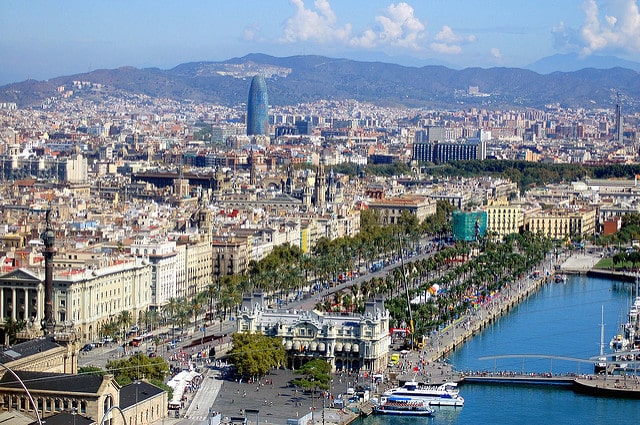 As the death toll continues to rise in the attacks, an Irish family have survived the attacks with non life threatening injuries.
A husband and wife, originally from the Philippines but naturalised Irish citizens, and their two children who were born in Ireland were involved, according to RTE.
It appears the father and his young son sustained the injuries. Minister for Foreign Affairs Simon Coveney said the five-year-old boy has a broken femur, and his father has knee injuries.
The death toll of the attacks in Spain has risen to 14 people; two of whom have been named: Bruno Gulotta, a father of two, and 44-year-old Elke Vanbockrijck from the Belgian town of Tongeren.
The first attack took place in Barcelona, after a van ploughed through one of Barcelona's busiest streets, killing 13 people and injuring over 100.
A few hours later a second attack occurred in Cambrils, a coastal town around 120km from Barcelona, in the early hours of Friday morning.
One person was killed and five bystanders and one police officer were injured – two seriously – when they were reportedly deliberately hit by a car. It appeared at the time that some of the terrorists were wearing suicide vests, but reports are now indicating these were fake suicide vests.
The locations of these attacks are very busy tourist locations which has meant that alot of the victims have been from multiple different countries. The victims come from countries including France, Belgium, Italy, Venezuela, Australia, Ireland, Peru, Algeria and China.
According to local reports the youngest victim of the attacks is thought to be a three-year-old girl. She died shortly after she was taken to hospital.
Spanish police have carried out multiple raids and arecurrently on the hunt for the driver of the Van in Barcelona who is believed to be a teenage male.
Three people have so far been arrested over the attack, including Driss Oukabir, the elder brother of van driver suspect Moussa Oukabir.
Photo cred: Lutor44