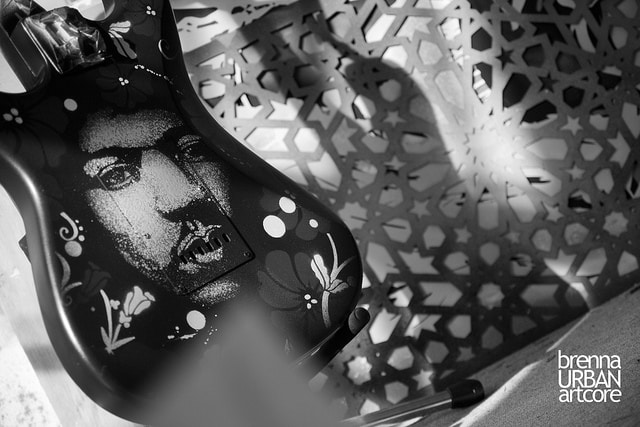 Jimi Hendrix's estate is suing the legendary guitarist's former brother-in-law Sheldon Reynolds, after he allegedly attempted to sell Hendrix's Black Widow acoustic guitar worth over €650,000. The guitar supposedly doesn't belong to Reynolds, prompting Experience Hendrix to file a lawsuit against Reynolds and his friend Brian Patterson for stealing the guitar.
Reynolds is the ex-husband of Janie Hendrix, the daughter of Jimi Hendrix and the current CEO of Experience Hendrix. The estate learnt that Reynolds rang Julien's Auction in Los Angeles asking them to sell the guitar, back in June 2014. The auction then contacted Hendrix's estate asking it the guitar was legitimate, which they responded to by saying it is was legitimate but that it was stolen.
Reynolds claimed that he got the guitar either in the divorce settlement or that he go it from a friend helping him to take his belongings from Janie Hendrix's home. The estate declared that neither of these explanations were true and that Janie Hendrix is the rightful owner of the guitar. It remains to be seen what comes of the lawsuit and whether or not the guitar was actually stolen.
Photo Credit: urbanartcore.eu