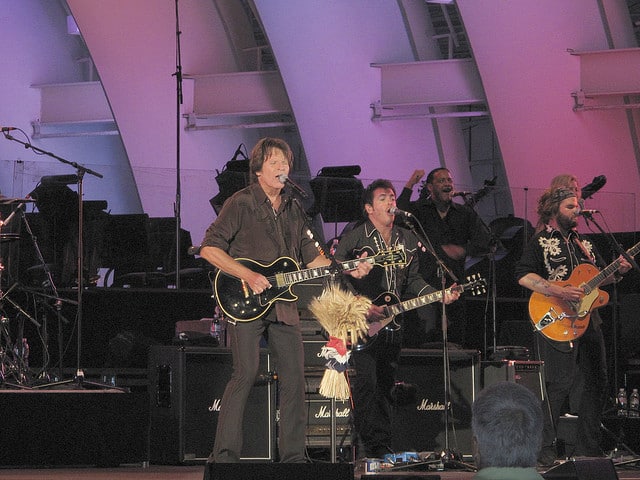 John Fogerty from the legendary rock band Creedence Clearwater Revival, is suing his former bandmates Stuart Cook and Doug Clifford. Fogerty is suing them over claims that he had not been paid royalties that were owed to the singer-songwriter as a result of a prior settlement.
The previous agreement was back in 1996, when Fogerty claimed  that Cook and Clifford had misused the Creedence Clearwater Revival trademark. They were touring at the time as Creedence Clearwater Revisited, and after a lengthy court battle a settlement was eventually agreed out of court in 2001.
The case reared it's ugly head again at the end of last year when Clifford and Cook accused John Fogerty of breaching the terms of the settlement. In interviews, Fogerty would continue to slam the use of 'Revisited' with the Creedence trademark which they see as Fogerty violating the band's trademarks.
They did this pre-emptively because they suspected that Fogerty would file a lawsuit for unpaid royalties, which he now has. John Fogerty has stated that he is owed royalties for the use of the trademark since 2011, but the amount as of now is unknown.
Photo Credit: MargaretNapier